Holistic Colour and Style Consultant Diploma
Description
Type

Training

Level

Intermediate

Methodology

Distance Learning

Duration

6 Months
Start date

Different dates available

Support service

Yes

Personal tutor

Yes
Description
IRIS SCHOOL OF COLOUR THERAPY DIPLOMA
10 Lessons - fully illustrated with colour season cards included

Find your personal colours and how to use colour in your dress to suit your personality and bring out your inner beauty by connecting to your heart, intuition and higher mind so you boost your self-confidence to bring out the real you. Once you have done the programme yourself you will be able to help others find the colours and styles that bring out the best in them.
Suitable for: Anyone interested in colour and style but also counselling and self-development. This course would be an asset for people wanting to enter a career in fashion or retail and for buyers and boutique owners who wish to develop their colour and styling skills.
Important information
Government funding available
Facilities
Start date
Different dates available
Now taking bookings
Different dates available
Now taking bookings
About this course
To provide vocational training to become a Holistic Colour & Style consultant and work in Fashion, Styling or Retail or as a wedding planner.
For those wanting to use the course for their own self-development and to start a new career.
Only an interest in colour, fashion and looking and feeling good about yourself.
Diploma in Holistic Colour and Style Consultancy. Accredited by IWOC and IICT.
This course helps you gain self-confidence to find your own style, outfits and colours that suits your body type, colouring and personality. It also considers your health needs, and teaches you how to use colour and styles that improves your health.
You will be sent details of the course from the Iris School of Colour Therapy. You can also see full details on the Iris School of Colour Therapy website. www.iriscolour.co.uk
You can begin at any time and study at your own speed. It usually takes around 6 months to get your qualification.
Questions & Answers
Ask a question and other users will answer you
Subjects
Colour-coordinating

Fashion Styling

Fashion Stylist

Fashion design

Wedding Planning

Colour therapy

Health and beauty

Image

Self-esteem

Self-confidence
Teachers and trainers (1)
Suzy Chiazzari
Principal of the Iris International School of Colour Therapy
Suzy is recognised as a leader in the field of Colour Counselling and Healing and Colour Life Coaching. She is an internationally acclaimed author of nine books on Colour, Life-style and Natural Living and Founder of the International Wheel of Colour Association. Suzy is an enthusiastic and inspiring workshop leader.
Course programme
Holistic Colour and Style Consultant
Learn how your personal colours and style can reveal your true inner beauty, boost your self-confidence and renew your zest for life. Start a new career as a Colour and Style Consultant, Colour stylist, or work in retail or as a wedding designer.
Leading registered and insured U.K. school offers an international Diploma by distance learning.
Making colour work for you
The gift of Beauty
How the colours we wear affect our moods and health
Your Colour Personality and what colours say about you
Assessing your wardrobe
Seasonal Colours - Finding your personal colour palette
How to shop using seasonal colour fans
Colours and gems to wear for special occasions
Colour cycles and trends
Find your personal style
What makes a beautiful body?
Image and body confidence - How to avoid being a fashion victim
Find your Ayurvedic body shape and type
Do's and Don'ts for your body shape
Sunglasses and Accessories to suit your face
Dressing to suit your lifestyle
Keys to Accessorising
Clearing and organising your wardrobe
Putting together a basic wardrobe
Travelling wardrobes for work and vacations
Dress Sense - developing your own unique style
Additional information
Career opportunities: Colour and Style Consultancy is a growing branch of the fashion and style industry but also combines Life Coaching and Psychology to create a caring career for someone interested in helping people develop more confidence in themselves as well as colour and style.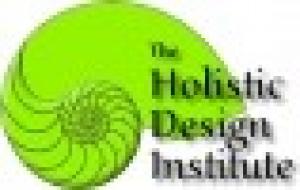 Holistic Colour and Style Consultant Diploma