ILM Level 5 Certificate in Coaching and Mentoring
Description
Typology

A Level

Location

Rhos-on-sea (Wales)
Start

Different dates available
Description
Bilingual:

n/a With an apprenticeship you earn while you learn, you gain recognized qualifications, job specific skills and knowledge and this helps you stand out in the job market.
Facilities
Rhos-On-Sea (Conwy)
See map
Starts
Different dates available
Now taking bookings
To take into account
Dysgu am fentora fel dull datblygu grymus Deall rôl a chyfrifoldebau mentoriaid da Edrych ar wahanol fodelau mentora Defnyddio'ch sgiliau newydd yn eich swydd – cynnal sesiynau mentora dan oruchwyliaeth
Questions & Answers
Ask a question and other users will answer you
Subjects
Coaching

Mentoring

Skills and Training
Course programme
Cyflwyniad:
Cyflwynir y cwrs drwy gyfuniad o'r dulliau a ganlyn:
Darlithoedd
Gwaith grŵp
Ymarferion chwarae rôl
Cwisiau
Cyflwyniadau
Asesiad:
Aseiniad seiliedig ar waith (Deall y sgiliau, yr egwyddorion a'r arferion o ran hyfforddi a mentora rheolwyr) – Yn yr aseiniad hwn, bydd gofyn i chi ddangos eich dealltwriaeth o'r cyd-destun sy'n eich galluogi i hyfforddi a mentora'n effeithiol yn y gweithle, ynghyd â manteision hyfforddi a mentora o safbwynt y sefydliad.Dylech hefyd allu dangos eich bod yn deall yr hyn y mae gofyn i hyfforddwyr a mentoriaid ei wneud o safbwynt ymarferol pan fyddant yn cyd-weithio gyda rheolwyr a gweithwyr proffesiynol mewn sefydliadau.
Aseiniad seiliedig ar waith (Mynd ati i hyfforddi neu fentora rheolwyr yn y gweithle ac Adolygu'ch gallu'ch hun fel hyfforddwr neu fentor rheolwyr –
Mae gofyn i chi ddangos y defnydd ymarferol a wneir o hyfforddi a mentora mewn sefydliad, swydd reoli neu swydd broffesiynol.Dylech dreulio o leiaf 12 awr yn hyfforddi a mentora'n ffurfiol dan gontract, a gallu dangos sut y gwnaethoch adfyfyrio ar eich perfformiad.

&nbsp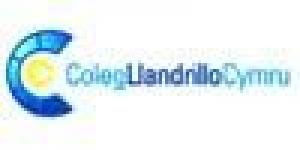 ILM Level 5 Certificate in Coaching and Mentoring