Master of Business Administration (MBA) Full-time
Description
Typology

MBA

Location

Chelmsford
Description
The one-year programme is designed to exploit the benefits of postgraduate and post-experience study. Participants are drawn from many countries and cultures. The programme provides a firm foundation in the core management disciplines and then develops the strategic expertise essential for effective senior management.
Suitable for: The full-time MBA programme attracts experienced managers looking for career development and younger graduates at the beginning of their professional life.
Facilities
Chelmsford (Essex)
See map
Anglia Ruskin University, Bishop Hall Lane, CM1 1SQ
To take into account
* Graduate of a British university with at least second class honours degree. * Those with non-British qualification should have qualifications which is considered equivalent. * At least two years relevant managerial experience. * English language proficiency - IELTS 6.5 or TOEFL 580+. * Two references. * Motivation to do MBA. * Good communication and social skills.
Questions & Answers
Ask a question and other users will answer you
Course programme
Course objectives
By studying this course you will:
Develop a wider strategic vision of the opportunities and constraints for organisations created by the global business environment
Develop key competencies including leadership, decision making, managing across cultures, organisational transformation and innovation
Handle complex organisational isues across a wide range of management disciplines
Provide a stimulating and supportive learning environment which will foster personal growth and effectiveness as a manager
Develop a broad understanding of the principles, concepts and practice of contemporary management
Develop a critical awareness of current management theory
Organisations will gain from the AIBS MBA through:
Enhanced managerial skills
Greater strategic vision
Advanced analytical skills necessary for effective decision-making
Broader international business perspective
Course structure The programme consists of 180 credits in three stages as shown below.
CERTIFICATE STAGE
Financial Statement Analysis
Organisational Behaviour
Marketing Management
HRM Practice
DIPLOMA STAGE
Business Analysis Project
Strategic Management
International Business Management
Research Methods for Managers
MASTERS STAGE
Entrepreneurship and Innovation
Elective/Option
Dissertation
Teaching and learning The classes are run in a workshop style, and various teaching methods are employed including lectures, role-playing, business games and case studies. Guest speakers and alumni may also be contribute to the programme by leading workshop sessions or presenting live case issues. Participants often work in groups to benefit from the varied background and experiences represented in a cohort. This creates an intensive learning environment in which programme members' attitudes, assumptions and values are challenged and tested.
The MBA full-time programme has two intakes and two start dates in an academic year - in mid-September and late January.
The mode of attendance is full-time and students are normally expected to attend class three days a week - other days are devoted for group work, case-study preparation and library work. Certain modules may be delivered as an intensive block. Assessment Each credit-rated module is assessed by an assignment, usually organisation specific or case study based. There are no formal examinations. This ensures that learning is context-specific and transfers learning to the participant's organisation.
The purpose of assessment is to provide:
Opportunities for reinforcing and developing learning from the programme
Regular and constructive feedback to participants on their progress
Grades for determining whether assessment criteria have been met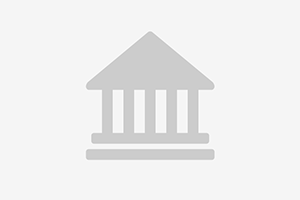 Master of Business Administration (MBA) Full-time