Master in the Science of Public Administration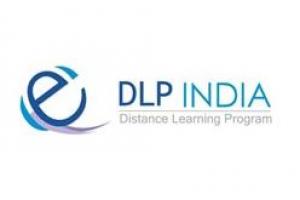 Description
Type

Master

Methodology

Online
Duration

1 Year

Start date

Different dates available
The Master in the Science of Public Administration provides participants with a systemic and comprehensive insight into the complex science of administration, including the knowledge of interdisciplinary fields belonging to organization, socio-economics, communication and management. Particular attention is devoted to the structural characteristics of public organizations and their operational processes, as well as their connection with the models and rules defined within the European and international setting.
Facilities
Start date
Different dates available
Now taking bookings
About this course
The Master in the Science of Public Administration develops in the professionals the ability to understand the complex dynamics typical of institutional structures, to cooperate in the establishment of appropriate interventional strategies and to plan and manage effective field actions. A solid theoretical and communicative understanding concerning the process of change within an Administration is provided to train graduates who operate in a creative and effective manner and are able to adequately represent the administrative structures to which they belong in media and business relations.
The Master in the Science of Public Administration is a training program that promotes professional development and career progression for those interested in positions within public administrations and organizations that are engaged in public interest.The careers that await Public Administration specialists include, but are not limited to: City Manager, Consumer Safety Inspector, Customs Inspector, Industrial Relations Specialist, Internal Security Inspector, Labour Management Relations Specialist, Mediator, Private Investigator, and Systems Analyst.
A bachelor's degree from an approved nationally accredited institution or an appropriately certified foreign institution. As English is the language of instruction for the chosen course, regardless of country of origin or of citizenship status, a proficiency level in the English language is required for all applicants to be able to enroll and follow the course. If English is not your first language, you can either present a certificate as a proof of your English proficiency or take our English level test.
Questions & Answers
Ask a question and other users will answer you
Subjects
Quality Training

Regulations

IT Law

Politics

Social Policy

Management

International

Public

Communication Training

IT Management

Public Administration
Course programme
There are 6 topics 1. Organizational and Administrative System you can find 6 subjects which is 1.Organizational system: complexity and interrelation of functions, 2.Organizational structure and activities, 3.Organizations, environment and resources, 4.Administrative structure, 5.Organization: interpretive models, 6.Process management and the concept of quality, in Topic 2.Administrative Organization you can find 7 subjects which is 1.Principles of Administrative Science, 2.Contributions of organizational analysis, 3.Organization and environment, 4.The organizational macrosystems concept and segments, 5.Factors of bureaucratic dysfunction: the concept of organizational disorder, 6.Training systems and incentives, 7.Bureaucratic organization and change, in Topic 3.Principles of Business Organization Applied to Public Administration you can find 6 subjects which is 1.Evolution of enterprise and development of organizational forms, 2.The concept of organization and the nature of organizational variables, 3.Organizational structure design and configurations, 4.Types of organizations: monofunctional, divisional, multi-divisional and matrix, 5.The definition of labor procedures, 6.Organizational and company efficiency, in Topic 4. State Intervention you can find 6 subjects which is 1.The role of the state and the problem of state intervention, 2.The state of research on public policy, social policy and welfare, 3.The role of social politics, 4.The role of ideologies, 5.The welfare state management and the public policies, 6.Postulate and developments of bounded rationality, in Topic 5. Public Policies you can find 6 subjects which is 1.State and public policies in neo-Marxist analysis, 2.Neo-institutionalism, 3.The generative matrix of public policy, 4.Public policies: the question of results, criteria for classification and the generative process, 5.The systemic structure of public policy, 6.The agenda of public policies, and inj Topic 6. Local Administration and the International Setting you can find 4 subjects which is 1. Public Administration communication, 2.Concepts of European administrative law, 3.Models and regulations of human resource management in Europe and the international setting, 4.Case studies.
Additional information
You can also pay fee in installments.
Master in the Science of Public Administration