MCSA Certification Bundle With 3 Official Microsoft Exams – Windows Server 2012
1 review
The compact structure of the course makes it value for money. They provide a great course with a high quality learning opportunity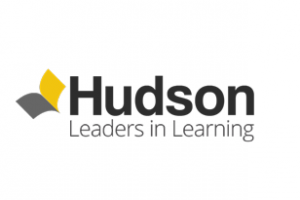 Description
Type

Course

Methodology

Online
Duration

Flexible

Start date

Different dates available
Become an expert at MCSA with this MCSA Certification Bundle With 3 Official Microsoft Exams – Windows Server 2012 course, organized by Hudson Limited Courses, that Emagister.co.uk has listed as part of its educational catalogue.

The Microsoft Certified Solutions Associate (MCSA) certification focuses on the ability to design and build technology solutions, which may include integrating multiple technology products, and span multiple versions of a single technology, whether on-premises or in the cloud.

An individual can choose to become a certified Associate in one or several Microsoft technology specialisations. This certification bundle is 'Office 365 Management' focused.

By gaining this MCSA certification you can prove your mastery of the primary set of Office 365 Management skills required to reduce IT costs and deliver more business value.

Click on our website Emagister.co.uk in order to find all the information related to the course. We will inform you about the course without any obligation.
Facilities
Start date
Different dates available
Enrolment now open
About this course
All courses are online and self-paced, meaning you do it in your own home, in your own time, at your own pace. Each lesson is pre-recorded allowing you to pause, fast-forward, skip sections, or go back to another lesson if you need to. The lessons are multi-media based, which means video and audio are used to teach the lessons. Most courses are also interactive, prompting the learner to participate. This involves answering on-screen questions at the end of each course through the practice exam.
Questions & Answers
Add your question
Our advisors and other users will be able to reply to you
Reviews
The compact structure of the course makes it value for money. They provide a great course with a high quality learning opportunity
Have you taken this course?
CHRIS
What I would highlight:
The compact structure of the course makes it value for money. They provide a great course with a high quality learning opportunity
What could be improved:
nothing to improve
Would you recommend this course?:
Yes
See all
This centre's achievements
All courses are up to date
The average rating is higher than 3.7
More than 50 reviews in the last 12 months
This centre has featured on Emagister for 5 years
Subjects
Windows

Server

IT

Office IT

Windows Server

MCSA training

MCSA

Web

Technology

IT risk

Ms Office

Programming
Teachers and trainers (1)
Hudson Courses
Hudson Tutor
Course programme
Course Programme
This bundle contains 3 separate MCSA certification courses and 3 official Microsoft MCSA certification exams, that are both valid for 12 months from the time of purchase. As part of this bundle, you will get access to a MeasureUP practice test for each Microsoft certification course. Click on a course title to see a break down of the topics covered.
Certification courses included:
Microsoft 70-410: Installing and Configuring Windows Server 2012 R2
Microsoft 70-411: Administering Windows Server 2012 – R2
Microsoft 70-412: Configuring Advanced Windows Server 2012 R2 Services
Certification exams included:
Microsoft 70-410: Installing and Configuring Windows Server 2012 R2 (MCSA: 1 of 3 exams)
Microsoft 70-411: Administering Windows Server 2012 – R2 (MCSA: 2 of 2 exams)
Microsoft 70-412: Configuring Advanced Windows Server 2012 R2 Services (MCSA: 3 of 3 exams)
MeasureUP practice tests included:
Microsoft 70-410: Installing and Configuring Windows Server 2012 R2
Microsoft 70-411: Administering Windows Server 2012 – R2
Microsoft 70-412: Configuring Advanced Windows Server 2012 R2 Services – R2
MCSA Certification Bundle With 3 Official Microsoft Exams – Windows Server 2012