Medical Science BTEC Extended Diploma Level 3
Description
This course is ideal for those who wish to pursue a medically related career It will provide an Applied Science qualification in medical Science and provides a vocational introduction to science in industry It is equivalent to 3 'A' Levels
Questions & Answers
can you study a degree in pharmacy
Hi Josh Yes. A lot of Universities will accept the BTEC extended Diploma in Medical Science for entry to Pharmacy. Just check the entry requirements for the ...
1 respuesta
|
Reply
what career can you do with this qualification?
Any related with health and medical services
1 respuesta
|
Reply
Subjects
Industry

Medical

IT

Medical training

Medical Science
Course programme
What will I learn?
This course introduces students to a wide range of skills and knowledge relevant to medical related professions The full Extended Diploma will include 6 core units and 12 specialist units
The core units are:
Fundamentals of science Working in the science Industry
Scientific investigations
Scientific practical techniques
Perceptions of science
Using mathematical tools in science
Other units may include:
Biochemistry and biochemical techniques
Biomedical science techniques
Microbiological techniques
Physiology of human body systems
Physiology of human regulation and reproduction
Clinical psychology
Physiological Investigations Diseases and infections Genetics
Genetic engineering
Medical physics techniques
The units are taught by a combination of lectures, workshops, practical exercises and independent research study
How will I be assessed?
Practical coursework and assignments to build a portfolio of work
What may it lead to?
On successful completion of this course you are able to progress onto employment in a wide range of Science/Medical related careers or to Higher Education for a degree or HND in a wide range of courses, such as: Biomedical Sciences, Microbiology, Pharmacy, Medical sales, Occupational Therapy, Physiotherapy, Dietetics, Dental Technician, Optometry, Dental Technician, Paramedic, Radiology, Research, Clinical biochemist and Audiology
Entry Requirements
five GCSEs at grade A*- C (including English, Maths & preferably Science at grades BB) or Level 2 in Applied Science at Distinction grade (with Maths & English at grade C or above)
Additional Information & Other Costs
You will have the opportunity to broaden your knowledge of the science sector through organised visits to the local NHS hospital, guest speakers and educational trips to places such as the Science Museum and Thorpe Park There may also be the opportunity to study on a Science Conference with the Royal Institute held at Disneyland Paris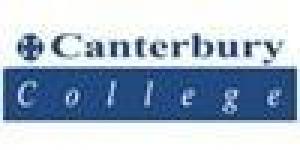 Medical Science BTEC Extended Diploma Level 3