Hurry! offer ends 31st May!
Save 29%
Microsoft 70-680 TS: Configuring Windows 7 & Lab
Description
Typology

Training

Level

Intermediate

Methodology

Online
Duration

Flexible

Start

Different dates available
Description
Getting certified on the Windows operating system can help you reach your goals. In today's increasingly complex IT environment, a Windows certification helps prove to customers and employers that you have the technical skills necessary to do the job. By sitting for one exam, you'll become MCTS (Microsoft Certified Technology Specialist) certified. Many of today's IT jobs are looking for the MCTS or MCITP (Microsoft Certified IT Professional) certifications.
Facilities
Starts
Different dates available
Now taking bookings
To take into account
Our award winning learning system gives you all of the benefits of a live class at just a fraction of the cost. We are so confident that our materials will produce result; We guarantee you'll get certified on your FIRST attempt or your money back!
Questions & Answers
Ask a question and other users will answer you
Subjects
Monitoring

Access

Security

Networking

Windows

Network

Internet Explorer

Flash

Image

Industry

IP

Network Training

Troubleshooting

Windows

Monitoring

Network Connectivity

Network Access

WIRELESS NETWORKING

IP Address

Configuring Backup

Windows Firewall

Configuring Mobile Computer

Remote Management

Windows 7

Windows

Windows 7

Windows 7
Course programme
Module 1: Installing, Upgrading, and Migrating Windows 7
1.1 Course And Instructor Introduction
1.2 Introducing Windows 7 - Part 1
1.3 Introducing Windows 7- Part 2
1.4 PreInstallation Requirements- Part 1
1.5 PreInstallation Requirements- Part 2
1.6 Installing Windows 7- Part 1
1.7 Installing Windows 7- Part 2
1.8 Upgrading Windows 7
1.9 Migrating Windows 7
Module 2: Deploying Windows 7 in the Enterprise
2.1 Overview Of Image Based Installations- Part1
2.2 Overview Of Image Based Installations- Part2
2.3 Overview Of Image Based Installations Demo
2.4 Capturing System Images-Part1
2.5 Capturing System Images-Part2
2.6 Capturing System Images-Part3
2.7 Preparing Images For Deployment- Part1
2.8 Preparing Images For Deployment- Part2
2.9 Working With User State
2.10 Working With Virtual Drives
2.11 Activating Windows 7
Module 3: Enterprise Management in Windows 7
3.1 Automating Management Using Group Policy-Part1
3.2 Automating Management Using Group Policy-Part2
3.3 Automating Management Using Group Policy-Part3
3.4 Using Windows Powershell 2.0- Part1
3.5 Using Windows Powershell 2.0- Part2
3.6 Using Windows Powershell 2.0- Part3\
Module 4: Configuring Hardware and Applications
4.1 Working With Device Drivers-Part1
4.2 Working With Device Drivers-Part2
4.3 Working With Hard Disks-Part1
4.4 Working With Hard Disks-Part2
4.5 Configuring Application Compatiblty
4.6 Configuring Internet Explorer-Part1
4.7 Configuring Internet Explorer-Part2
4.8 Configuring Application Restrictions
Module 5: Configuring Network Connectivity
5.1 Configuring TCP/IP-Part1
5.2 Configuring TCP/IP-Part2
5.3 IP Address Assignment-Part1
5.4 IP Address Assignment-Part2
5.5 Name Resolution Services-Part1
5.6 Name Resolution Services-Part2
5.7 Wireless Networking-Part1
5.8 Wireless Networking-Part2
5.9 Remote Management
5.10 Troubleshooting Connectivity Issues
Module 6: Configuring Access to Resources
6.1 Authentication And Authorization
6.2 Managing Access To Files Using NTFS
6.3 Managing Sharing
6.4 Managing Shared Printers
6.5 Configuring Branch Cache
Module 7: Configuring Mobile Computing
7.1 Configuring Mobile Computer And Device Settings-Part1
7.2 Configuring Mobile Computer And Device Settings-Part2
7.3 Configuring Remote Access-Part1
7.4 Configuring Remote Access-Part2
Module 8: Configuring Security Options
8.1 User Account Control
8.2 Encrypting File Systems
8.3 Bit Locker Drive Encryption-Part1
8.4 Bit Locker Drive Encryption-Part2
8.5 Network Access Protection
8.6 Windows Firewall With Advanced Security
8.7 Configuring Anti-Malware
8.8 Auditing Network Access
Module 9: Monitoring And Maintaining Systems
9.1 Configuring Windows Updates
9.2 Event Monitoring
9.3 Performance Monitoring
Module 10: Configuring Backup and Recovery Options
10.1 Troubleshooting Startup Issues
10.2 Using Windows Backup
10.3 Using System Restore
10.4 Course Outro
Expert Instructor-Led Training
Oxford Applied Training uses only the industry's finest instructors in the IT industry. They have a minimum of 15 years real-world experience and are subject matter experts in their fields. Unlike a live class, you can fast-forward, repeat or rewind all your lectures. This creates a personal learning experience and gives you all the benefit of hands-on training with the flexibility of doing it around your schedule 24/7.
Visual Demonstrations & Multimedia Presentations
Our courseware includes instructor-led demonstrations and visual presentations that allow students to develop their skills based on real world scenarios explained by the instructor.Oxford Applied Training always focuses on real world scenarios and skill-set development.
Quizzes & Exam Simulators
Oxford Applied Training custom practice exams prepare you for your exams differently and more effectively than the traditional exam preps on the market. You will have practice quizzes after each module to ensure you are confident on the topic you have completed before proceeding.
This will allow you to gauge your effectiveness before moving to the next module in your course. Oxford Applied Training courses also include practice exams designed to replicate and mirror the environment in the testing center. These exams are on average 100 questions to ensure you are 100% prepared before taking your certification exam.
Social Learning & Networking
Oxford Applied Training has designed a world class Learning Management System (LMS). This system allows you to interact and collaborate with other students and Oxford Applied Training employees, form study groups, engage in discussions in our NOW@ Forums, rate and "like" different courses and stay up to date with all the latest industry knowledge through our forums, student contributions, and announcement features. This LMS is unmatched in the industry and makes learning fun and enjoyable.
Flash Cards & Educational Games
Oxford Applied Training knows that education is not a one size fits all approach. Students learn in different ways through different tools. That is why we provide flash cards and educational games throughout our courses. This will allow you to train in ways that keep you engaged and focused. Each course will have dozens of flash cards so you can sharpen your skill-sets throughout your training as well as educational games designed to make sure your retention level of the course material extremely high.
Navigation & Controls
Oxford Applied Training self-paced training programs are designed in a modular fashion to allow you the flexibility to work with expert level instruction anytime 24/7. All courses are arranged in defined sections with navigation controls allowing you to control the pace of your training. This allows students to learn at their own pace around their schedule.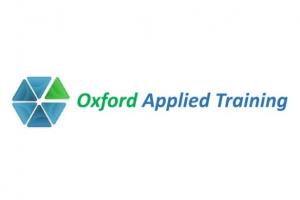 Microsoft 70-680 TS: Configuring Windows 7 & Lab