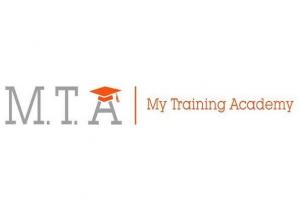 Description
Type

Vocational qualification

Methodology

Online
Start date

Different dates available
In order to succeed in today's business world, you must have competent skills in Microsoft Office. Whether you're an administrative assistant, office manager, sales professional or business manager, utilising all of the powerful features of Microsoft Office will make you more efficient and subsequently more marketable. Almost every job in the business world involves office products. Take your skills to the next level and make your current job easier to manage by completing our Microsoft Office Bundles.

Each Office Training can be completed in less than a week, which means you can return to work a week later with updated skills and a more marketable CV.

All the courses within this Microsoft Office Bundle covers beginner, intermediate, and advance level training.The following courses are included in the bundle:
Microsoft Word 2010

Microsoft Word 2013

Microsoft Access 2010

Microsoft Access 2013

Microsoft Excel 2010

Microsoft Excel 2013

Microsoft PowerPoint 2010

Microsoft PowerPoint 2013

Microsoft Outlook 2010

Microsoft Outlook 2013
Important information
Price for Emagister users:
Facilities
Start date
Different dates available
Now taking bookings
About this course
After completing this course, you will learn the skills and knowledge required to work effectively in a professional IT environment and prepare for the respective Microsoft Office exams. The great thing about our Microsoft Office Bundle course is that you are in charge of your start and finish date, with no deadline pressures! We train our students to the very best standards, offering expert instructor-led training via our state of the art eLearning platform. By achieving the Microsoft Office Specialist certification, you will create more career opportunities and be better positioned when applying for work. Enrol today and prepare for a future you deserve.
Anyone looking to develop their Microsoft Office skills.
WHY STUDY WITH MY TRAINING ACADEMY?
Flexible training -study anytime, anywhere and from any device.
Expert Instructor-Led TrainingÐ our courses are delivered by the finest instructors with a minimum of 15 years real-world experience...
Questions & Answers
Ask a question and other users will answer you
This centre's achievements
This centre has demonstrated its quality on Emagister
Subjects
Excel

Word

Powerpoint

Access

Office IT

Microsoft Excel

Microsoft Word

Microsoft Powerpoint

Hacking

Data Protection

Computer Engineering

Ms Office

IT Security

Microsoft excel training

MS Excel

Ms PowerPoint

Microsoft Access

Outlook

Microsoft Office

Ms Word

Data security

Computer Systems

IT Systems

Computer Science

Network Engineering

Computering
Course programme
The Microsoft Office Bundle includes training on the following:
Microsoft Word 2010 & 2013
Microsoft Access 2010 & 2013
Microsoft Excel 2010 & 2013
Microsoft PowerPoint 2010 & 2013
Microsoft Outlook 2010 & 2013MULTI-USER TRAINING PACKAGESThis online course can be integrated in your professional training plan. M.T.A. can provide you with a tailored learning solution, that can be customised to meet each team member's requirements. Choosing a multi-user training package, you can get significant discounts for 5+ users and even further discounts for 10+ users Ð and an excellent return on your investment.