NPTC Level 2 Award in the Transport of Animals by Road (Short Journeys)
Description
At: Myerscough College (Preston) The following course, offered by Myserscought, will help you improve your skills and achieve your professional goals. During the program you will study different subjects which are deemed to be useful for those who want to enhance their professional career. Sign up for more information!
Questions & Answers
Ask a question and other users will answer you
Course programme
NPTC Level 2 Award in the Transport of Animals by Road (Short Journeys)
At: Myerscough College (Preston)

Fees: £100 inc. one assessment fee, £146 for two assessments
Course Length:
1 Day
Please enquire for dates and times of this course
The qualification is aimed at those who transport cattle, sheep, goats, pigs, horses, and birds for road journeys over 65km on short journeys (up to and including, eight hours of travel).
The course covers:
Legal requirements and responsibilities
Responsibilities when transporting animals
Planning a short journey by road
Suitability of the vehicle
Checking animals and fitness to travel
Causes and signs of stress in animals
Space allowances, stocking densities and segregation requirements
Handling and animal welfare in transit
Post-journey requirements
Cattle & sheep together count as one assessment. If you want to take more than two other species it will incur an extra cost depending on the number required.
How To Apply or Enquire Please enquire about applying for this course to: The Short Course Unit, Myerscough College, Bilsborrow, Preston, Lancashire PR3 0RY
Telephone:
01995 642255
Email:
shortcourses@myerscough.ac.uk Special Education Needs and Disability - Short Courses Prospective students who have a disability that may affect their studies should inform the College as soon as possible. Regrettably the College does not receive funding for the provision of learning support for students with additional learning needs attending Short Courses, which are run on a full-cost basis. The College's Learning Support Service may be able to provide support but it is the responsibility of the student to meet the cost. For further details contact 01995 642222 ext 2045 (or email learningsupport@myerscough.ac.uk) with details of support requirements and the relevant course.
Please note that the information provided in this fact sheet was accurate at the date of publication. However, courses are continually being modified and information is therefore subject to change.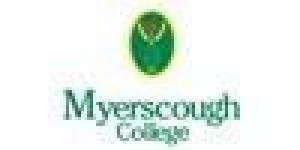 NPTC Level 2 Award in the Transport of Animals by Road (Short Journeys)