NVQ Level 3 Beauty Therapy (Apprenticeship)
Description
Typology

NVQ

Location

Rhos-on-sea (Wales)
Start

Different dates available
Description
Bilingual:

Depending on the campus, students may be able to access elements of the programme in both English and Welsh through some programme learning materials being made available bilingually. Details will be provided to you at interview.
Facilities
Rhos-On-Sea (Conwy)
See map
Starts
Different dates available
Now taking bookings
To take into account
Rhaid i chi fod yn gweithio mewn swydd therapi harddwch yn barod. Rhaid i chi fod â chymhwyster Lefel 2 mewn therapi harddwch. Rhaid i chi fod yn frwdfrydig, yn ymroddedig ac yn barod i ddysgu. Rhaid i chi fod â phersonoliaeth ddigyffro a gofalgar ac edrychiad trwsiadus Bydd angen i chi ddod am gyfweliad a darparu geirda Disgwylir i chi brynu cit, gwisg a llyfrau, fydd yn costio tua £270 (gallai cost y rhain newid).
Questions & Answers
Ask a question and other users will answer you
Course programme
Cyflwyniad:
Mae'r cwrs yn cael ei ddarparu drwy gyfuniad o'r canlynol:
Dosbarthiadau theori
Gweithdai ymarferol
Amgylchedd salon go iawn yn y coleg
Sesiynau masnachol
Dangosiadau
Ymarferion chwarae rôl
Gwaith grŵp
Asesiad:
Mae'r cwrs yn cael ei asesu drwy gyfuniad o'r canlynol:
Portffolio o aseiniadau ymarferol i bob uned
Aseiniadau a thasgau
Profion aml-ddewis ar y wybodaeth ategol
Bydd eich ymddygiad hefyd yn cyfrif tuag at eich asesiad, o ran aeddfedrwydd, datblygiad, rhyngweithio a chyfathrebu.
&nbsp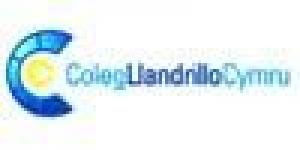 NVQ Level 3 Beauty Therapy (Apprenticeship)