Part Time Certificate In Health and Safety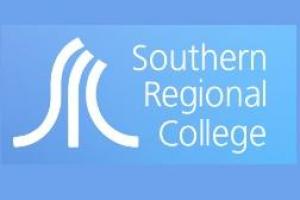 Description
Type

Vocational qualification

Location
This course is suitable for Our main business will be limited to the trades we can assess. They are Joinery, Carpentry, Machine Woodworking, Brickwork, Plastering, Painting, Labouring (General Construction Operative, Wall & Floor Tiling. All other trades can only do the health and safety course (stage 1) and receive a basic green card which will cover them in Republic of Ireland. If participants wish to arrange
Facilities
Start date
On request
Enrolment now open
Start date
On request
Enrolment now open
Start date
On request
Enrolment now open
Start date
On request
Enrolment now open
Start date
On request
Enrolment now open
Portadown (County Armagh)
Start date
On request
Enrolment now open
See all (6)
Questions & Answers
Add your question
Our advisors and other users will be able to reply to you
Reviews
Have you taken this course?
Subjects
Construction Safety

Occupational Safety

Workstation Safety

Construction

Plastering

Carpentry

Joinery

Tiling

Painting

Green

Health and Safety Management

NEBOSH

Part Time

Construction Training

Brickwork
Course programme

CERTIFICATE IN HEALTH AND SAFETY

Who is this course for?

Our main business will be limited to the trades we can assess. They are Joinery, Carpentry, Machine Woodworking, Brickwork, Plastering, Painting, Labouring (General Construction Operative, Wall & Floor Tiling.

All other trades can only do the health and safety course (stage 1) and receive a basic green card which will cover them in Republic of Ireland. If participants wish to arrange and pay for their own competence assessment and forward details to us of their assessor plus completed assessment forms we will do the rest.

How long is this course for?
Programme devised for 6 hours either on one day or two/ three evenings depending on demand
What will I study?
First stage is Health and Safety training day normally 9pm to 5pm.

Second stage is assessment of competence by trade assessor, which requires 30-minute one to one interview and normally takes place on the evening of the health and safety training day (after 5.00pm).

Attendance Part-Time
If you have any doubts about this course, please ask for more information through Emagister's website.
Part Time Certificate In Health and Safety