Performing Arts - Introduction BTEC Level 1 Diploma - 1 Year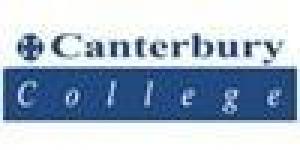 This hands-on course in drama & dance is an introduction to the world of performing arts It's perfect for anyone interested in a career on the stage or behind the scenes
Questions & Answers
Ask a question and other users will answer you
Subjects
Skills and Training

Theatre

English

Drama

Dance

IT
Course programme
What will I learn?
This one year course will begin to develop your skills in acting, dance, singing and musical theatre through a variety of tutor led workshops and projects You will get the opportunity to perform a range of devised and scripted shows in the Lanfranc Theatre to students and invited audience members You will also learn about the industry and explore job opportunities within the performing arts The course is designed to be a professional representation of industry standards, it will help you to develop key personal skills such as communication, confidence and time management As part of this course you will also be expected to study English and Maths
How will I be assessed?
You will be assessed on your performance skills and written work throughout the year You will work towards units which include criteria such as body language, voice skills, professionalism and production skills During the course you will be expected to critically reflect on your own practise and agree targets for development
What may it lead to?
On successful completion of the study programme you will be encouraged to move onto a suitable level 2 qualification
Entry Requirements
GCSE Grades 2 F's English and Maths
Work Experience
You will perform in a professional theatre built to indutsry standards There are opportunities to attend theatre performances in the local area and the West End You will also have the opportunity to plan and deliver a drama workshop to students across College
Additional Information & Other Costs
Students will be required to study English and Maths as part of the course Additional support needs are identified during enrolment and strategies put in place before the start of the academic year
Performing Arts - Introduction BTEC Level 1 Diploma - 1 Year