Policing, Security and Community Safety - Prof Doc
Description
Typology

PhD

Location

London
Description
London Metropolitan University exists to transforms lives. We take pride in helping students reach their goals and succeed in their future careers.This is the first ever doctorate degree designed for professionals working in law enforcement, policing, security, government and the private sector who wish to hone their professional and research skills in a PhD-level qualification, but with a more practical, career-orientated focus - study can be customised to suit working needs and the course attracts a diverse range of professionals.
Facilities
31 Jewry Street, EC3N 2EY
Starts
September
Now taking bookings
September
Now taking bookings
Questions & Answers
Ask a question and other users will answer you
Subjects
Security

IT

University

IT Security

Skills and Training
Course programme
London Met invests in you: from our purpose-built newsroom to our state-of-the-art superlab, we aim to create a stimulating and unique learning environment for our students. Our courses have received top marks from the UK's Quality Assurance Agency and many are accredited by a wide range of professional bodies. Our lecturers are leaders in their field: in the latest Research Assessment Exercise, over two-thirds of the University's research output was judged to be world-leading, internationally excellent or internationally recognised.
We go the extra mile with our investment. We do this through our five-star promise, our pledge to connect our students with opportunities to boost their career skills. We put employability at the heart of our curriculum through helping you find placements, work experience and voluntary opportunities across a wide variety of organisations.
Course structure
You take six modules (three in the first year, three in the second year, taught in intensive weekend study periods) and then develop and produce a thesis of between 40,000 and 50,000 words in your third and fourth years. Those unable to complete the thesis but who have successfully completed the six modules can obtain an MSc in Policing, Security and Community Safety.
Core modules include:
Academic and Research Methods I & II
The Socio-Political Context of Policing
Knowledge-Based Policing I & II
Leadership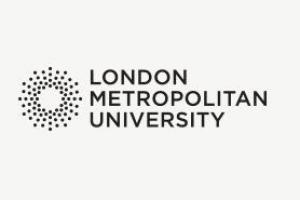 Policing, Security and Community Safety - Prof Doc