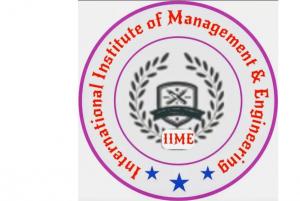 Description
Type

Postgraduate

Methodology

Online

Duration

1 Year
Start date

Different dates available

Online campus

Yes
Food safety is a fundamental public health concern. The Food Safety and Quality has become an area of priority and necessity for consumers, retailers, manufacturers and regulators. Changing global patterns of food production, international trade, technology, public expectations for health protection and many other factors have created a huge demand for food safety and quality auditing professionals.
Facilities
Start date
Different dates available
Now taking bookings
About this course
1. To introduce various concepts and media of communication so as to understand the process of communication. 2. To make the students understand the fact that Advertising and Public Relations are persuasive forms of Communication.
GRADUATE STUDENTS CAN APPLY
GRADUATE STUDENTS CAN APPLY
Questions & Answers
Ask a question and other users will answer you
This centre's achievements
This centre has demonstrated its quality on Emagister
Subjects
Management

Quality Systems

Auditing

IT Auditing

Quality

Public Relations

Advertising Strategy

Advertising

Public

Food safety

Quality management

Quality Training

IT Management

Food Science

Health

Advertisement

Advertising Management

HealthCare Management

Advertising Agency

Food safety

Nutritional value

Nutritional value

Advertising Events

Advertising Campaign

Advertising Designer

Advertising Market
Course programme
PAPER 1 Introduction to Communication PAPER II Introduction to Advertising PAPER III Principles of Public Relations PAPER IV Creating Advertisements PAPER V Process of Public Relations PAPER VI Training Programme for 7 days (Creating of Audio Advertisement, Video Advertisement and Print Advertisement) The Scheme of Examination shall be as follows: Subject Duration of Exam (Hours) Maximum Marks Passing Minimum Marks Paper 1 Introduction to Communication Paper 2 Introduction to Advertising Paper 3 Principles of Public Relations Paper 4 Creating Advertisements Paper 5 Process of Public Relations Paper 6 Training Programme for 7 days (Creation of Audio Advertisement, Video Advertisement and Print Advertisement) Marks for Training Programme
Post Graduation Diploma in Advertising Management