Project Management Foundation (Small Projects) Certificate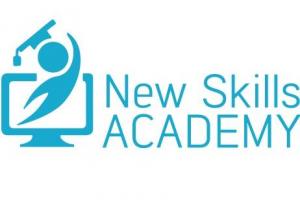 Description
Type

Short course

Level

Intermediate

Methodology

Online

Duration

Flexible

Start date

Different dates available
Online campus

Yes

Delivery of study materials

Yes

Support service

Yes

Virtual classes

Yes
Introduction to Project Management
Are you ready to introduce yourself into the Project Management world? With this course in Project Management Foundation (Small Projects) Certificate offered by Emagister and endorsed by New Skills Academy you will have the best formative offer.

Even though the project management is such an important piece in every company, it is not a priority in many work places and it leads to disorder in these organisation's tasks. This is why the role of someone who is in charge of managing properly the project's task is so important; this will guarantee a smooth workflow that impact positively to the client.

With this programme you will have the opportunity to focus on managing small projects, in order to learn how to cut costs, prevent wasting time and concentrating into a goal to achieve and making it happen.

The subjects are much specific, telling you what to do and how to act to start managing these projects effectively, as you run well and on time your tasks. At the beginning you'll learn the basics, defining what project management is and what are the steps needed in order to succeed.

Furthermore, you'll learn about software programs you can use to make things easier and why is important to be flexible hen your project is running.
So, don't wait more, learn more information about this course contacting New Skills Academy through Emagister.co.uk now!
Facilities
Start date
Different dates available
Enrolment now open
About this course
You will Learn: How small projects are different to large-scale ones The steps involved in effective small project management The best time to set your budget How to schedule your project The qualities you need to learn for your project to run smoothly
This course has been written by industry experts
You will receive en email with further information on the course and how to purchase
Questions & Answers
Add your question
Our advisors and other users will be able to reply to you
Reviews
Have you taken this course?
Subjects
IT Project Management

Project Management

Project

Management

Online

Introduction

Course

Career

Video

Business

Work

Skill
Course programme
Project Management Foundation (Small Projects) Certificate
Effective management can also cut costs and prevent wasted time by focusing on the ultimate goal and taking steps to make it happen. When a team is left without leadership, things can soon become unfocused and disorganised.
This course gives you a solid foundation in project management, focusing on small projects. We go into detail about the general steps you need to take, giving you valuable information you can use to start managing projects effectively.
The course begins by discussing how to define and plan the project.
Next, we discuss the steps you need to take to complete the project, including how to keep the project running well and on time.
We also review the importance of flexibility in project management.
Finally, we let you know how to purchase software programs that you can use to make project management much easier.

Benefits of Taking this Course
Learning how to create a purpose statement and why this is important
Understanding the factors you need to consider when setting your scope
Learning how to build a team that can be successful
Understanding the importance of contingency time
Learning how to find the best project management software to help with projects of this scale
Additional information
Lifetime Access, Customer service support, Certificate upon Completion, Compatible with all major devices and browsers
Project Management Foundation (Small Projects) Certificate