PTLLS - Preparing to Teach in the Lifelong Learning Sector
Blended learning in Rochdale
Description
Typology

Course

Methodology

Blended
Location

Rochdale

Duration

10 Weeks
Description
To equip the teacher/traininer or assessor with the skills to effectively keep records, know current legislation, the preparation of Schemes of work & lesson plans, Individual learning needs & learning styles, Inclusion, diversity, differentiation, teaching methods, learning activities & resources, communication, learning difficulties and disabilities, functional skills & minimum core and assessment.
Suitable for: Adults working in teaching/training or assessing learners aged 16+
To take into account
Access to 30 hours of teaching
Questions & Answers
Ask a question and other users will answer you
Teachers and trainers (1)
Caen Matthews
ICT Tutor
Available on request
Course programme
PTLLS is a professional training course for those interested in, or who already are, teaching adults. It provides an essential toolkit of skills to get you started as a teacher/trainer/assessor. This qualification can be used to gain work in colleges, universities, business or training providers.
You should spend around 60 hours in studying for your Preparing to Teach Award. The 60 hours of study includes delivery of an observed teaching session of a minimum of 15 minutes together with observing other people. There are assessment tasks for you to complete in each of the five sections of the Award.
Some of your study may be face to face with your tutor and other candidates like yourself; your tutor may use parts of this Guide here. Some study will definitely be on your own, completing work such as working through the sections in this Guide, using the internet, reading or observing.
Part of your study may be on-line, blended with face to face sessions. All this will help you understand the subject of teaching and training better.
Just as your own specialist subject has its own language, so does teaching and training. For example, if you are a construction worker, you will work on a building site; a teacher or trainer works in a learning environment, a place where learning happens. It can be inside a building or organisation such as a college or training centre, or outside in perhaps a field or a car, whichever is right for the learning experience.
You may be called a teacher, trainer, lecturer, tutor, facilitator or other name. For simplicity, we have used the terms teacher and trainer. We take both terms to mean someone who enables learning, but, as the Oxford English Dictionary puts it, training is "instruction in a particular skill or profession … especially by practice".
Additional information
Comments:
Candidate numbers will vary but our guide is a minimum of 5 and a maximum of 15 students per class.
Career opportunities:
Teacher, Trainer, Lecturer, Tutor, Assesor - this is a first step to a whole host of carer opportunities within the Lifelong Learning Sector.
Contact person: Jane Georgiou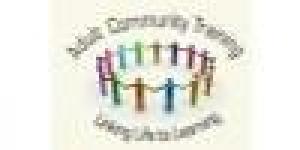 PTLLS - Preparing to Teach in the Lifelong Learning Sector