Real Estate Developer (Financial Modelling in Excel)
Description
Typology

Intensive workshop

Level

Beginner

Location
Class hours

8h

Duration

2 Days

Start

28/09/2020
other dates
Description
Value added and opportunistic property investments are complicated both in their initial scope and in their cash flow projections. Development projects need greater analytical skills and flexibility and an ability to work with project partners at the same time. This course that Emagister offers in its catalog will show participants how to evaluate projects in Excel, integrate and communicate updates as they occur and, ultimately, understand how to transform an investment of opportunistic property into a central asset in which you can sell .

The residual models (benefit and site) are manifested first to illustrate the essential components of any scheme and traditional methods of evaluation, such as benefit / cost ratio, rental yield and interest coverage. Afterwards, development cash flows are constructed in detail taking into account, in particular, staggered revenues, as well as fixed, variable and incidental construction costs and their influence on net cash flow. Additional performance metrics are calculated, including targeted IRR and capital performance.

Financing for development can be more complex than simple senior debt investment financing. This is because finance is usually required in stages. The method demonstrated in the course is the simplest way to deal with the programmed functions of debt reduction and accumulated interest.

If you are interested in knowing more details, request more information in Emagister.
Important information
Documents
Real Estate Developer.pdf
Facilities
56 Commercial Road Aldgate E1 1LP London United Kingdom, E1 1LP
Timetable: Monday and Tuesday from 10 am to 5 pm
Starts
28 Sep 2020
Now taking bookings
Timetable: Tuesday and Wednesday from 10 am to 5 pm
Starts
03 Dec 2020
Now taking bookings
Timetable: Thursday - Friday from 10 am to 5 pm
Starts
25 Feb 2021
Now taking bookings
Timetable: Thursday and Friday from 10 am to 5 pm
Starts
22 Apr 2021
Now taking bookings
To take into account
•Learn how to calculate land and profit residuals •Learn how to structure a full development cash flow, including phased sales, S-curve and straight line cost functions •Learn how to find maximum bidding prices for site development and building refurbishments •Understanding development financing considerations and learn how to optimise financing •Analyse financial and project completion risk •Employ best practice and find solutions to common modelling problems
•Developers •Surveyors •Real Estate professionals at any level with exposure to real estate financial models on a frequent basis •Fund managers •Asset managers •Land managers •Planning managers •Lenders
Pre-requisite: Real Estate Analyst.
We have been teaching people how to build financial models in Excel for 16 years. We teach people in investment banks, real estate consultancies, property developers, law firms and many more how to build development based models in excel
We received your request and will get back to you with a response as soon as possible. If you have any further questions, please contact us by email: R.Augustiniene@bayfieldtraining.com.
Questions & Answers
Ask a question and other users will answer you
Achievements for this centre
This centre has demonstrated its quality on Emagister
Subjects
Real Estate

Portfolio Management

Risk

Construction Training

Professional fees

Logic functions

Debt scheduling

Return metrics

Multiple IRRs

Construction fees

Logic tables

Array formulae

Phased Sales

Marketing

Disposal costs

Residual calculations

Variable Costs

Scenarios

Financial Modelling

Excel
Teachers and trainers (1)
Bayfield Training
Proviider
Course programme
Course Contents:


DAY ONE


Learn how to build a discounted cash flow, analyse returns and understand the components of development models


Gross versus Net Yields, calculating Net Development Value (NDV)
Profit residual, with and without financing
Site residual, how to calculate profit without knowing your costs.
Introducing financing to site residual calculations
Purchase price and acquisition costs
Phased Sales, marketing and disposal costs
Modelling construction costs using straight line basis, fixed costs, variable costs, incidental costs and construction fees
Professional fees
Income and expenditure project functions
Logic functions, logic tables and array formulae
DAY TWO
Learn how to build a detailed property development project cash flow, add financing and perform risk analysis on commercial development projects
Multiple IRRs, competing projects, scoping and linear programming, maximising performance
Return metrics: Equity profit ratio (EPR), Costs paid out of proceeds (POP), Profit on cost ratio (PCR)
Alternative site calculation, Net present value (NPV),
Modelling construction costs using S-curve , variable costs,incidental costs and construction fees
Switching between scenarios
Introduction to Development financing, Pari Passu versus Equity First Financing
Debt scheduling: brought forward and carried forward method
Consideration of the impact of development finance interest, fees and covenants
Additional information
If you would like further details in regards to the courses we run, such as Analyst course, Developer course, Performance course, Sustainability course, shopping centre economics and appraisals course etc please contact Roberta via email: R.Augustiniene@bayfieldtraing.com

In-house Courses Bayfield can deliver exclusive training at your current location for your employees on site.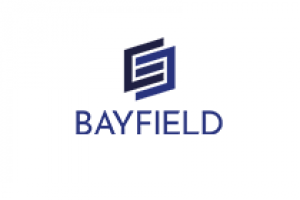 Real Estate Developer (Financial Modelling in Excel)