Roadside Assistance & Recovery (Level 2 & 3)
Vocational qualification
In Herne Bay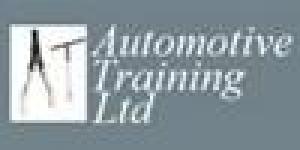 Description
Type

Vocational qualification

Methodology

Inhouse
Location

Herne bay

Duration

Flexible
You will demonstrate a broad working knowledge and understanding of health and safety in the workplace and other skills associated with working roadside.
Facilities
Automotive Training Ltd, 5 Carlton Hill, CT6 8HL
Questions & Answers
Ask a question and other users will answer you
Reviews
Have you taken this course?
Course programme
Roadside Assistance & Recovery (Level 2 & 3)
Qualification to show candidate's competence to repair and recover vehicles at the roadside in a safe manner. Delivered and assessed within your place of work.
The qualification includes the following areas:
Assessing and securing the roadside situation
Removing and transporting vehicles
Assessing and securing the roadside situation
Carrying out roadside diagnostic and rectification activities
Monitoring and solving customer service problems
Processing payment transactions
Giving customers a positive impression of yourself and your organisation
Removing and transporting vehicles
Recovering light vehicles following accidents
Roadside Assistance & Recovery (Level 2 & 3)