Science Access to Higher Education Diploma Level 3
Description
Typology

A Level

Location

London
Description
The Access to HE Diploma in science is being offered at Tottenham Centre during day time only. It is intended that learners will study full-time for a one-year period. The Access to HE Diploma in science will focus on equipping the learners with the laboratory skills and theoretical knowledge required to succeed at Higher Education. This programme has been designed to focus not only on the.
Important information
Government funding available
To take into account
You must be at least 19 years of age and be able to provide evidence that you have the necessary background and motivation to succeed.
Questions & Answers
Ask a question and other users will answer you
Course programme

Course Code:
AC3MBOS1

What will I learn?
The Access to HE Diploma in science is being offered at Tottenham Centre during day time only. It is intended that learners will study full-time for a one-year period. The Access to HE Diploma in science will focus on equipping the learners with the laboratory skills and theoretical knowledge required to succeed at Higher Education. This programme has been designed to focus not only on the biology, chemistry, physics and maths but will emphasise development of the more fundamental skills of good study practices, confidence building and research skills which will enable learners to become independent and therefore more likely to succeed on their chosen course at university. We have been conscious to place the learner at the centre of the programme and the units chosen can equip the learner to study from a wide range of science courses at higher education.

How will I be taught?
Much of the work is practical based within a laboratory setting. This is supported by a research project and a field trip to focus on how fieldwork investigations are produced.

How will I be assessed?
Assessment is portfolio based marked by teachers and validated by the exam board. There are three exams in December and June.

What could I do next?
You could progress to study biological sciences at higher education.

Option 1
Option 1
Starts: September 2009
Ends: July 2010

Course length: 36 weeks per year, 1 year

Study hours: 15.5 over 3 days per week

Tuition fee: £1245

Exam fee: £78

Location: Tottenham Site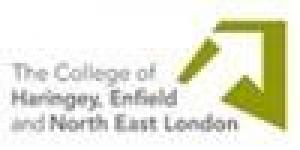 Science Access to Higher Education Diploma Level 3