Sport - BTEC First Diploma
Description
Units of study on this practical, work related course include: the sports industry. preparation for sport. the body in sport. Health, safety and injury. practical sport. instructing exercise and fitness.
Facilities
Preston (Lancashire)
See map
St Vincent'S Road, PR2 8UR
To take into account
You will need to be aged 16 to 18 and have 28 GCSE points. (Please see the `How to Apply`section on this leaflet, a copy of our school leaver prospectus, or visit the school leaver section of this website for more details).
Questions & Answers
Ask a question and other users will answer you
Course programme
Sport - BTEC First DiplomaCourse ID:
PC10585
Academy:
Sport & Public Services
Introduction:
This is a practical, work-related course which is equivalent to four GCSEs at grades A*-C and is an Intermediate (full Level 2) qualification.
Study Mode & Location:
This one year full-time course will be held at Preston College, Fulwood Campus, St Vincent`s Road, Preston, PR2 8UR.
Course Content:
Units of study on this practical, work related course include:
the sports industry
preparation for sport
the body in sport
health, safety and injury
practical sport
instructing exercise and fitness.
Assessment:
Assessment will be through assignments and externally set coursework. There are no exams on this course.
Careers & Progression Opportunities:
This course provides access to Advanced Level sports courses or with further training, may lead to work in leisure/sports centres or outdoor activity centres.
How To Apply
To apply for a course at Preston College you will need to complete and return a College application form. Application Forms are available in our school leaver prospectuses or we can send one out to you.
Work Out Your Point Score
You will need to let us know on your application form your predicted exam grades and your point score. To work out your point score, you must use the grades that you get for GCSE Maths and English Language, and then your next best 5 grades. At Preston College, the level of course you start on will depend upon your point score. Your grades are worth the following points:
GCSE Grades
A* = 8 points
A = 7 points
B = 6 points
C = 5 points
D = 4 points
E = 3 points
F = 2 points
G = 1 point
(GCSE short courses are worth half the score of a full GCSE. Applied GCSEs are equivalent to two single GCSEs, eg an Applied GCSE at Grade C is worth 10 GCSE points).
GNVQ Foundation Part 1 (Equivalent to two GCSEs)
Distinction = 8 points
Merit = 6 points
Pass = 4 points
GNVQ Intermediate Part 1 (Equivalent to two GCSEs)
Distinction = 14 points
Merit = 12 points
Pass = 10 points
Full GNVQ Intermediate (Equivalent to four GCSEs)
Distinction = 28 points
Merit = 24 points
Pass = 20 points
NVQs
NVQ Level 1 = 8 points. (NVQ Level 1 courses are equivalent to two GCSEs at Grade D and guarantee progression to NVQ Level 2 courses in the same subject area).
Certificates of Achievement
Up to 22 points will be awarded to students with Certificates of Achievement, for example AQA units, Compact 2000 and NPRA units. The Schools` Recruitment Team will inform you if you qualify.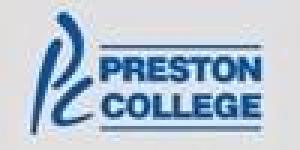 Sport - BTEC First Diploma