Teaching Assistant Levels 2 & 3 Apprenticeship
Description
This course is suitable for all those whose main job role is to support teaching and learning in primary, secondary or special needs schools. It covers a wide range of areas including children and young people's development, supporting those with disabilities or special educational needs and communication and professional relationships.
Facilities
Bradford (West Yorkshire)
See map
Great Horton Road, BD7 1AY
Questions & Answers
Ask a question and other users will answer you
Achievements for this centre
This centre has demonstrated its quality on Emagister
Subjects
IT

Teaching

Teaching Assistant
Course programme
The competency element of this qualification is delivered in the workplace via a portfolio of work based evidence. The qualification is made up of nine Mandatory Units and various Optional Units that are tailored around your job role and requirements. These will be selected by discussion with the assessor and your employer to find those most compatible with your job role. Functional Skills: Dependant on GCSE grades for exemptions, you may be required to attend Bradford College to undertake Level 2 Functional Skills in English and Level 1 Functional Skills in Mathematics and ICT. Employer Rights and Responsibilities is a Mandatory Unit within the qualification. Personal Learning and Thinking Skills are delivered via a qualification workbook.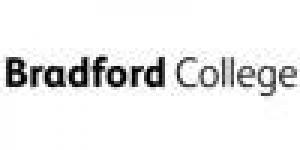 Teaching Assistant Levels 2 & 3 Apprenticeship