Using The Law In Social Care
Description
Using the Law in Social Care Course The law is complex, confusing and at times contradictory. It also changes rapidly. This course will teach you how to use and apply the law within the context of social work. This course is for students or social workers who are looking to develop their skills and understanding of the requirements for practice. The course will provide an in-depth understanding of how the law affects everyday social work practice, and provide students with an understanding of the legal framework within which social workers must work.
Facilities
Stonebridge House, Ocean View Road, EX23 8ST
Questions & Answers
Ask a question and other users will answer you
Course programme
Syllabus
Practice and the Legal System
Children and Families
Children's Act
Young Offenders
Community Care
Mental Health
Community Care Practice
For a more detailed syllabus on this course, click here
Study Hours
This is only an approximate figure and is dependant upon how much time you can dedicate to your studies and how well you grasp the learning concepts in the course material. Furthermore, at the end of each lesson there is a question paper that needs to be completed and returned to your tutor. You should allow at least 1 - 2 hours of study to complete each question paper.
The approximate amount of time required to complete the course is: 210 hrs.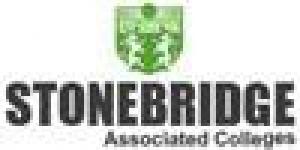 Using The Law In Social Care