Adobe dreamweaver cs6 essentials online course
1 opinion
Good product, easy to access. Very detailed pace and tone just right. Thumbs up!
Description
Typology

Course

Methodology

Online
Start

Different dates available
Description
The following course, offered by Career vision, will help you improve your skills and achieve your professional goals. During the program you will study different subjects which are deemed to be useful for those who want to enhance their professional career. Sign up for more information!
Facilities
Starts
Different dates available
Now taking bookings
Questions & Answers
Ask a question and other users will answer you
Opinions
Good product, easy to access. Very detailed pace and tone just right. Thumbs up!
Former Student
What I would highlight:
Good product, easy to access. Very detailed pace and tone just right. Thumbs up!
Would you recommend this course?:
Yes
See all
Subjects
Access

HTML

IT

Mac OS

Basic IT

Design

Photoshop

Layout

Adobe

Web

Dreamweaver

Project

Writing
Teachers and trainers (1)
Online Course Online Course
12 Month Unlimited On-Demand Online Access to the Course.
Course programme
Course Outline
Chapter 1: SETTING PROJECT REQUIREMENTS (52 min)
1.Identify the Purpose, Audience & Audience Needs
2.Standard Copyright Rules
3.Website Accessibility Standards
4.The Workspace & Setting Accessibility Options
5.Creating a Wireframe for Your Website
Chapter 2: PLANNING SITE DESIGN & PAGE LAYOUT (58 min)
1.Setting up a Site in Dreamweaver
2.Using the Adobe Exchange
3.Rules for Designing with Consistency
4.Using Templates
5.Previewing your Page in a Browser
6.Previewing your Page in Adobe BrowserLab
7.Maintaining Page Structure with CSS Styles & Page Properties
8.Using a Horizontal Rule
9.Editing for CSS code
10.Final Planning with a Flowchart
Chapter 3: UNDERSTANDING THE INTERFACE (24 min)
1.Exploring the Preferences Options
2.Understanding the Dreamweaver Workspace
3.Adjusting Asset Properties with the Properties Panel
4.Managing Site Assets with the Assets Panel
5.Working with the Files Panel
Chapter 4: ADDING CONTENT TO YOUR WEB PAGE (76 min)
1.Editing an Existing Site & Exploring the Files Panel
2.Creating, Titling, Naming & Saving a Web Page
3.Replace Text, Copy Pages & Insert Form Elements
4.Editing a Library Object & Working with Images
5.Linking Web Content & Using Hyperlinks
6.Inserting Rich Media into a Web Page
7.Importing Tabular Data into a Web Page
Chapter 5: ORGANIZING CONTENT (50 min)
1.Setting & Modifying Page Properties
2.Organizing Page Layout with AP Div Tags
3.Modifying Text & Text Properties
4.Modifying Images & Image Properties
5.Adding Head Content for Search Engine Visibility
6.Working with Widgets
Chapter 6: EVALUATING & MAINTAINING A SITE (27 min)
1.Conducting Technical Tests
2.Identifying Techniques for Basic Usability Tests
3.Managing Assets, Links, & Files for a Site
4.Designing Adaptive Websites for Different Devices
5.Credits
Learn anytime, anywhere, at home or on the go.
Length of Subscription: 12 Months Online On-Demand Access
Running Time: 4.8 Hours
Platform: Windows & MAC OS
Level: Beginner to Intermediate
Stream your training via the internet, or download to your computer and supported mobile device, including iPad, iPhone, iPod Touch and most Android devices.
Need to train your Team? Contact Us for Discounts on Multiple Subscription Purchases.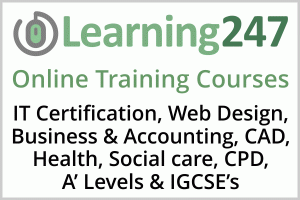 Adobe dreamweaver cs6 essentials online course