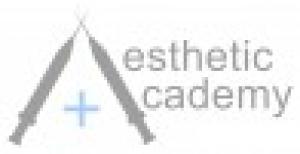 Patient Selection Contraindications Management and treatment of complications Dilution guidelines Patient Record Treatment techniques.
Suitable for: Doctors, dentists, nurses and paramedics.
Facilities
23 Wigmore St London W1u 1pl, W1U 1PL
Milton Keynes (Buckinghamshire)
See map
Newcastle Upon Tyne (Northumberland)
See map
Coldra Woods Dr Newport, Gwent, NP18 1HF
Solihull (West Midlands)
See map
Yorkshire (South Yorkshire)
See map
See all (9)
About this course
Professional registration number is required prior to booking onto our course.
Questions & Answers
Ask a question and other users will answer you
Course programme
The aim of this botox training course is to teach delegates the science and correct techniques of administering botulinum toxin A injections required for facial rejuvenation.This comprehensive one-day hands-on training workshop explores the applications of Botulinum Toxin A for cosmetic purposes with a focus on the most popular areas requested for treatment. We ensure your botox training fulfills your training needs, ensuring delegates feel confident in treating patients following their botox training. Advanced courses also available. Call now on 0845 519 4823.