CIPD Level 5 Intermediate Diploma In HR Management
Description
Typology

Course

Location

Hampshire
Description
About the course
This course consists of a number of HRM and Business related units. Its aim is to provide you with both knowledge of the HR profession and a set of transferrable skills which you can use to help improve the performance of the organisation in which you work. Students must achieve an % minimum attendance requirement and commit to self-directed study when preparing for class/group work and assignments.   You must become a student member at the beginning of your course. As a student member of the CIPD benefits will include online access to the CIPD student resources, copies of the CIPD's People Management magazine plus access to networking and other opportunities via the CIPD branch network. The CIPD is Europe's largest HR development professional body. They are a globally recognised brand with over , members and pride themselves on supporting and...
Facilities
Hampshire (Cambridgeshire )
See map
Boundary Road, Farnborough, Hants, GU14 6SB
To take into account
Entry requirements This course is aimed at students who have completed a level 3 course: a CIPD Foundation Certificate, A Levels, or equivalent. It is also suitable for those with a degree in a non-related subject area who would like to enter the HR profession. Discussion with a member of the HR teaching team is required prior to, or at enrolment. Please note that the CIPD Level 5 courses are not available under the Advanced Leaner Loan Scheme.
Questions & Answers
Ask a question and other users will answer you
Subjects
IT Management

Management

IT Development

HRM

Access

Skills and Training
Course programme
Subjects covered Units Studied - Diploma All certificate units + Managing and Coordinating the HR Function Employee Engagement Studying these units will give you an increased knowledge of the environment in which the management and development of human resources takes place. CIPD membership and qualifications are widely acknowledged as a benchmark for professionalism and are a requirement for many roles in the human resources and learning and development functions. Assessment Continuous assessment is used throughout the course by a variety of written assignments, skills activities and workplace evidence. Progression After successfully completing this qualification, you will be welcome to progress to the CIPD Level 7 Advanced Certificate in HRM and then onto the CIPD Level 7 Advanced Diploma in HRM. Discussion with a tutor is required prior to or at enrolment. Additional information Please contact Lynda Fellows by email: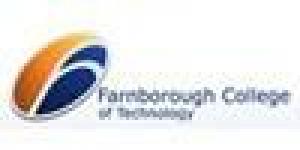 CIPD Level 5 Intermediate Diploma In HR Management