CLAIT Plus Certificate/Diploma for IT Users Level 2
Description
The qualification aims to develop your:
Facilities
Totton (Hampshire)
See map
To take into account
You will need GCSE IT grade C or above, or IT Key Skills level 2, or other equivalent qualification.
Questions & Answers
Ask a question and other users will answer you
Course programme

CLAIT Plus Certificate/Diploma for IT Users Level 2
About the Course
This is a one-year enhancement course on offer to full-time students. In order to achieve the full qualification you must successfully complete the mandatory core unit, plus two optional units to complete the Certificate, or four optional units to complete the Diploma.
Mandatory Core Unit
Unit 1: Integrated e-Document Production.
Optional Units
Unit 2: Manipulating Spreadsheets and Graphs.
Unit 3: Creating and Using a Database.
Unit 4: e-Publication Design.
Unit 5: Design an e-Presentation.
Unit 6: e-Image Manipulation.
Unit 7: Website Creation.
Unit 8: Electronic Communication.
Course Aims
The qualification aims to develop your:
• Knowledge of IT hardware and software and the ability to operate equipment correctly and safely.
• Knowledge of a range of different software applications and the ability to use different applications effectively to complete complex tasks.
• Ability to manipulate and integrate data across different applications.
What are the entry requirements?
How is the course assessed?
There is an externally set assignment in each unit. All assessments are internally marked and externally moderated.
Fees
No Course Fees for Under 19's. Over 19's must pay, or claim Level 2 or Level 3 Entitlement for FREE courses .
What next?
You will be able to use your IT skills achieved through this course towards gaining employment or to give you an excellent all-round grounding in IT to support further study.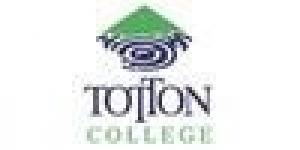 CLAIT Plus Certificate/Diploma for IT Users Level 2