Dog Grooming Assistants C&G Certificate Level 2
Description
This course is for people who have some experience with dog grooming It is teach you how to be competent at basic grooming tasks
Questions & Answers
Ask a question and other users will answer you
Course programme
What will I learn?
You will learn: safe handling and restraint; correct bathing for the animal's coat-type; use of drying equipment; and simple trimming and hand stripping of the coat for a variety of different breeds of dog Theory will include kennel club breed groups, normal and abnormal health in dogs, customer care, and health & safety
How will I be assessed?
There will be practical assessments, written assignments and a multiple choice theory exam
What may it lead to?
Students can progress to a Level 3 Certificate in Introductory Dog Grooming or gain employment in a grooming parlour
Entry Requirements
You will need a Dog Grooming Level 1 Certificate or previous dog grooming experience Entry onto the course may also be possible from the Animal Care Level 2 Diploma (if you completed the dog grooming unit)
Additional Information & Other Costs
Appllicants should be aged 19 years or over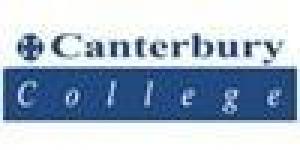 Dog Grooming Assistants C&G Certificate Level 2