THE EARLY YEARS WORKFORCE LEVEL 3 CACHE DIPLOMA (RQF)
Description
Typology

Course

Level

Advanced
Location

Hornchurch

Duration

Flexible
Description
The Level 3 Diploma in Children and Young Persons Workforce (part-time) enables you to develop specialist knowledge in the childcare sector. The course provides a practical work-based qualification for staff already employed or volunteering in a childcare setting.
Facilities
Hornchurch (Essex)
See map
Ardleigh Green Road, RM11 2LL
To take into account
There is the possibility that you may apply for the Foundation Degree in Early Years. There is also a level 5 Diploma for Health and Social Care, Children and Young Persons Services, but this is for Managers only. You may be able to seek employment in the childcare field, if not already in paid employment.
The Level 3 Diploma in Children and Young Persons Workforce is a vocational course and therefore you need to be employed either full-time, part-time or on a voluntary basis. If you work part-time or volunteer then a minimum of 12 hours per week is required in the workplace. You must also provide proof of employment or placement by providing us with a letter from your employer stating that they are prepared to support you through this qualification and that they give us permission to assess you carrying out your normal duties.
Questions & Answers
Ask a question and other users will answer you
Subjects
Early Years

Assessor

Social care

Children

Communication

Inclusion

Promoting Equality

Childcare

Duty of Care

Early Years

Volunteering

Volunteering

Early Years

Volunteering

Volunteering

Volunteering
Course programme
You will work towards achieving core and optional units. All of these add to the required content for your award. Your selection of option units will depend on a discussion between you and an assessor about the duties within your role.
Due to the nature of this qualification, studying is more focused on your knowledge and skills. Tutors and assessors will provide information on the unit subject and you will then provide evidence of your knowledge (via professional discussion, written work etc.).

Entry Requirement
You must also be able to work closely with children, carrying out observations, writing reports and developing plans. If you are unable to do this then you will not be able to complete the qualification, as you have to be observed doing this. It is important to check with your manager or supervisor before you enrol on the course which is why we ask for a letter. You will also need to provide a Disclosure and Barring Service Check (formally CRB).
Course Assessment Method
You will build a portfolio of evidence with the assistance of an assessor. You also have to be observed in practice by your assessor and marked off against a list of standards to prove your competency. You are expected to complete the award in one academic year.
The qualification is made up of mandatory and optional units. You need to complete 11 core units (27 credits), 5 units from your chosen pathway (22 credits) plus optional units to make your total award up to a minimum of 65 credits.
Some of the mandatory units are:
Communication,
Health and safety,
Promoting equality and inclusion and
Having a duty of care.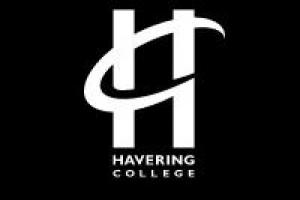 THE EARLY YEARS WORKFORCE LEVEL 3 CACHE DIPLOMA (RQF)