Enterprise and Entrepreneurship Diploma Level 3
Description
This course follows on from the Enterprise and Entrepreneurship Subsidiary Diploma to develop and meet the needs of those working, or aspiring to work, in a financial administration or paraplanning role.
Facilities
Bradford (West Yorkshire)
See map
Great Horton Road, BD7 1AY
Questions & Answers
Ask a question and other users will answer you
Achievements for this centre
This centre has demonstrated its quality on Emagister
Course programme
The following course, offered by Bradford College, will help you improve your skills and achieve your professional goals. During the program you will study different subjects which are deemed to be useful for those who want to enhance their professional career. Sign up for more information!The course will include case studies and an examination. Bradford provides our clients with manageable and practical solutions to improve training effectiveness and at the same time reduce training-associated costs and contribute to minimising staff turnover. By taking a collaborative approach and forming long-term relationships with our clients, we develop a deep understanding of training needs that enables us to repeatedly satisfy requirements. We regularly help clients with all aspects of the training cycle and our consultants are well versed in all aspects of this cycle.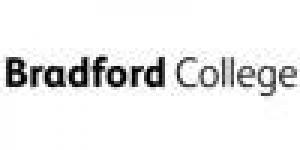 Enterprise and Entrepreneurship Diploma Level 3