Finance For Non-Financial Managers - Inhouse
1 opinion
This course is highly recommended to all.
Training
In City of London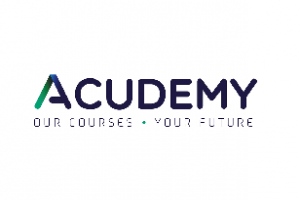 Description
Type

Training

Methodology

Inhouse
Location

City of london

Start date

Different dates available
Do you want to build strong your skills in finance? This training "Finance For Non-Financial Managers - Inhouse" in Emagister will straightforward your knowledge in accounting and finance.

This course imparted by Acudemy Training enables you to get straight to the heart of financial issues, demystifies financial information and gives you confidence and control when making financial decisions.

The two-day overview course has won praise for the straightforward way in which it untangles the web of mystery that surrounds financial and management accounting in the eyes of many non-financial managers.

Don't wait for any longer and ger all the details of this intensive training on emagister.co.uk
Facilities
City of London (London)
See map
225 Gray's Inn Road, WC1X 8RH
Start date
Different dates available
Now taking bookings
About this course
This course is for managers, board members and budget holders across all sectors who need to know about organisational finance to help improve the profitability and performance of their business. Finance skills for non-financial managers are suitable for people who have little or no knowledge of finance.
There are no prerequisites or entry requirements, as long as you want to get more experience in the field of finance, this is the right place for you.
Informal assessment will take place through group discussion, class room activities, and questions and answers sessions as guided by your tutor. Course Completion Certificate awarded by Acudemy
Questions & Answers
Ask a question and other users will answer you
Opinions
This course is highly recommended to all.
Student
What I would highlight:
This course is highly recommended to all.
What could be improved:
Nothing
Would you recommend this course?:
Yes
See all
This centre's achievements
All courses are up to date
The average rating is higher than 3.7
More than 50 reviews in the last 12 months
This centre has featured on Emagister for 5 years
Subjects
Accounts

Financial Managers

Balance Sheet

Accounting

Finance

Financial

Financial Training

Profit and loss accounts

Cash Flow Statement

Financial accounts

Budget

Management Accounts

Finance Flows

Sales Ledgers

Sales Volume
Teachers and trainers (1)
Team Acudemy
Finance Specialist
Course programme
Financial accounts
profit and loss accounts and how to understand them
reading an income and expenditure account and analysing the finance flows within your organisation
cash and accruals accounting showing how each is used
terminology associated with income and expenditure accounting
communicating effectively with finance professionals
analysing trends in financial flows and formulating appropriate questions
reading a balance sheet and analysing the financial position of the organisation
how an asset register is used
analysing your accounts
constructing a cash flow statement from narrative information
the different rules for charity accounting under the Charity SORP and the presentation of company and housing association accounts
Management accounts
the budgeting process
how budgeting relates to strategic objectives and good governance
constructing a budget
estimating costs and income accurately for budget purposes
using management accounts to understand the past and forecast the future
cost centres - understanding how they are used in your organisation
nominal, purchase and sales ledgers
using benchmarking in constructing a budget
distinguishing between fixed and variable costs
using the concepts of break-even pricing
a template to forecast the effects of changing costs,
sales volume and price
evaluating opportunity costs a year of free support
Finance For Non-Financial Managers - Inhouse