*Indicative price
Original amount in AUD:
$ 2,995
Description
Typology

Vocational qualification

Methodology

Online
Description
To obtain an AQF level 3 certificate.
Suitable for: Any tradesperson with no formal qualifications provided you have more than 4 years experience in the trade. If you already have UK qualifications you can still be assessed but the process will be much more streamline.
Questions & Answers
Ask a question and other users will answer you
Course programme
We use a system known as RPL (Recognised Prior Learning) so if you have no formal qualifications, provided you have more than 4 years experience in your trade, we can assess you. The certificate is issued by your trade's RTO (Registered Training Organisation), in this case – The Queensland Hairdressing Academy
THE PROCESS
STAGE 1 - INITIAL APPLICATION
A high level form advising:
✓ Who you are
✓ What you do
✓ How long you have been doing it
✓ A current resume/cv
✓ Assessed by relevant partner
STAGE 2 - COMPETENCY PROFILE
All the evidence to prove your skills on paper - examples:
✓ Proof of ID - e.g. Passport
✓ Application form
✓ References - e.g. Employers or clients if self employed
✓ Qualifications - e.g. NVQ or apprenticeship papers
✓ Statutory Declaration
✓ Photographs of work you have done
✓ Assessed by relevant partner again
STAGE 3 - TECHNICAL INTERVIEW
✓ Designed to ensure that the relevant partner is speaking with
the person who has built the evidence in stage 2
✓ Usually facilitated via live and recorded video assessment
technology between the client and the Australian partner
✓ You will need access to a PC computer with a webcam and
broadband internet connection - Don't be alarmed, it's very
simple to use and our friendly I.T. team will be on hand to
assist you via telephone
✓ Practical demonstration of skills may be required at the
discretion of the Australian qualified assessor
RESULT - SUCCESSFUL COMPLETION
Relevant partner will issue the following:
✓ AQF III certificate
✓ AQF III transcript (showing competency units)
✓ Covering letter that you can submit to TRA
✓ Scanned copy available on line
✓ Original posted to you from Australia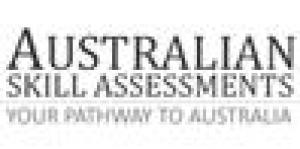 Hairdresser
*Indicative price
Original amount in AUD:
$ 2,995