Holistic Interior Design - Professional Training
Description
Typology

Training

Level

Intermediate

Methodology

Distance Learning

Duration

6 Months
Start

Different dates available

Online campus

Yes

Delivery of study materials

Yes

Personal tutor

Yes
Description
Holistic Interior Design Diploma course teaching you how to create beautiful healthy and healing interiors using energy efficiency, natural materials, colour psychology, Feng Shui flow, Light, Sound and Aroma. The Course is monitored by continuous assessment and many practical tasks with feedback and self-administered exam project at the end.
Suitable for: Everyone interested in creating a healthy, healing home including interior design professionals and therapists wanting to create healing environments. This course compliments other courses in traditional interior design.
Important information
Documents
HDI email brochure 2013.pdf
Facilities
Starts
Different dates available
Now taking bookings
Different dates available
Now taking bookings
To take into account
To provide professional training in this growing area of Interior Design that is in line with eco-friendly and a more sensitive and intuitive approach to designing beautiful and healthy homes.
Anyone wanting to improve their living and working conditions, so they feel more relaxed, calm and healthy. Anyone wanting to start a new and exciting career in this field of interior design.
No formal requirements other than good written English, and interest in colour and design. The course does not teach you drawing or drafting skills but asks you to make up mood boards, collect samples and make collages and simple layouts and drawings.
Diploma in Holistic Interior Design. Dip. HDI. HID. awarded by UKRLP Holistic Design Institute.
The Holistic Interior Design course focuses on creating beautiful healthy homes that are eco-friendly and that use colour, light and natural materials to create a safe and special space. Although you study at home there is plenty of practical content with fun and interesting tasks and mini-projects for you to undertake, so you build you confidence and resource files.
You will be given a weblink to the Holistic Design Institute website to the course page and sent details of how to enrol, study and payment options.
You can enrol on this course anytime via our website and study at your own speed. It usually takes between 6 - 12 months to complete if you study part-time.
Questions & Answers
Ask a question and other users will answer you
Subjects
Creative

Colour and design skills. Basic drawing skills

Interior Design

Interior styling

Interior Decorating

Interior Decorator course

Interior Lighting

Creating mood boards

Layout and design skills

Colour Schemes

Eco-friendly homes

Environmentally friendly spaces

Healthy interiors

Green interiors
Teachers and trainers (1)
Suzy Chiazzari
Principal
Principal of the Holistic Design Institute. Renowned holistic design and colour therapist with over 20 years experience. Best-selling author of 8 books on colour and design.
Course programme
Holistic Interior Design
This is a totally different approach to interior Design which is in keeping with modern treands and future needs in environmental design. Most Interior Design training concentrates on creating aesthetically pleasing spaces while Holistic Interior Design emphasises the importance of creating interiors that are in harmony with the individuals who will be using them. The role of our environment in our physical and mental well-being has been ignored for too long and this course will teach you how to create healthy and uplifting interiors using colour therapuetics, natural elements and environmentally friendly materials.
The Changing Role of the Home
Holistic House Doctor - Sick Building Syndrome - Giving a house a top to toe health check.
Geomancy - dowsing for EMF energy disturbances
Practical Feng Shui - ergonomics, decluttering and how to make good room layouts
The Importance of Light and Air
The Sublte environment - water, aroma and sound
Colour Therapy and environmentally friendly paints
The Do's and Donts of windows and doors
Sympathetic design for old buildings - Holistic Living spaces
Digesting life in eating and dining areas
Bedrooms and bathrooms as sanctuaries
Garden rooms and patios - connecting with nature
Exercise/relaxation spaces and work rooms
A Holistic Design Institute Diploma will be awarded on successful completion of this course.
Additional information
Support: We are a registered UK Learning Provider UKRLP Number 10013954 Funding available from local Job Centres, Education Authorities, EU social funds, Scottish and Welsh Assembly, and various charities.

Payment options: Full payment by Paypal or Credit Card or two half payments by cheque. Please note we usually send the full course on payment so you can study at your own speed.

Diploma course with expert tutor. Study at your own speed or fast track to 6 months. Available via email, on CD, or workbooks (UK)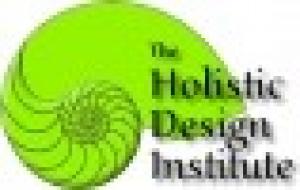 Holistic Interior Design - Professional Training