Leadership best practices online training course
Description
Typology

Course

Methodology

Online
Start

Different dates available
Description
The following course, offered by Career vision, will help you improve your skills and achieve your professional goals. During the program you will study different subjects which are deemed to be useful for those who want to enhance their professional career. Sign up for more information!
Facilities
Starts
Different dates available
Now taking bookings
Questions & Answers
Ask a question and other users will answer you
Subjects
Management

Leadership

Motivation

IT

Teaching

Influence

Online

Manager

Leader

Beginner to Intermediate
Teachers and trainers (1)
Online Course Online Course
12 Month Unlimited On-Demand Online Access to the Course.
Course programme
Course Content The Leaders in Leadership (9 min)
Learn from the leaders in leadership how you can become a better leader

1.Leaders are born: Myth vs. truth
2.If management is not about control, what is it really about?
3.Five practices of exemplary leaders
Four Competencies of Great Leaders (8 min)
Discover the things that great leaders do excepionally well and how to model them.
1.How to gain attention and draw others to you
2.Authenicity, transparency, trust: Why you must stay true to who you are
3.Take a hard look at how you really come accross to others
The Irrefutable Laws of Leadership (15 min)
Many Leaders set out laws they believe are certain, undeniable and indesputable. Explore which ones have the most validity in your career.
1.The 21 irrefutable laws of leadership--agree or disagree
2.Seven negative self-talk statements that hold leaders back
3.Challenges every leader faces sooner or later
Five Practices of Exemplary Leaders (12 min)
Examine what exemplary leaders do when they're at their "personal best" in leading others and how to align your own behavior.
1.Model the way: Know what to do--and have the knowledge and skills to do it
2.Understand the past, acknowledge the present and have a vision for the future
3.Shake things up so new ideas can flow in
Developing Your Own Leadership Best Practices (15 min)
Take the "best of the best" insight from top leader and develop your own individual style.
1.The risks in taking on a leadership role--perils you can expect to face
2.Three primary goals you should always strive for
3.Treating employees like people--and other practices that are worth following
PACKAGE INCLUDES:
Length of Subscription: 12 Months Online On-Demand Access
Running Time: 1 Hour
Platform: Windows & MAC OS
Level: Beginner to Intermediate
Project Files: Included
Stream your training via the internet, or download to your computer and supported mobile device, including iPad, iPhone, iPod Touch and most Android devices.
Need to train your Team? Contact Us for Discounts on Multiple Subscription Purchases.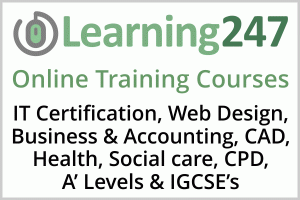 Leadership best practices online training course