Course not currently available
Part Time Experimental Mark Making C&G Level 2
Description
Typology

Vocational qualification
Description
The aim of the course is: To develop design work. To develop design ideas to produce 2 items of work, an artists book and a folder of work. The course includes: Design for craft - which is an exploration of colour, line and mark making, shape, form and surface texture. Producing a drawing/painting, images from photograph, an artists book (e.g. sketches etc)
Questions & Answers
Ask a question and other users will answer you
Course programme

Experimental Mark Making C&G Level 2

LocationInkberrow

Qualification Level:Level 2

Attendance:Part Time

Course Duration:
Not Available

Course Description
The aim of the course is:
* To develop design work
* To develop design ideas to produce 2 items of work, an artists book and a folder of work.

The course includes:
* Design for craft - which is an exploration of colour, line and mark making, shape, form and surface texture.
* Producing a drawing/painting, images from photograph, an artists book (e.g. sketches etc)

How is the Qualification Achieved ?
Continuous assessment.

On Successful Completion of this Course
Not Available

Additional Information
Please enrol directly onto the course at the Inkberrow Design Centre.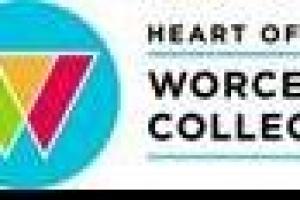 Part Time Experimental Mark Making C&G Level 2