Personal Effectiveness - Time Management
Short course
In Portadown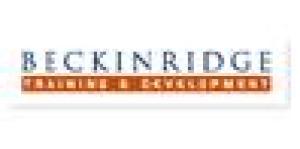 Description
Type

Short course

Location

Portadown (Northern Ireland)
Many Time Management approaches are task-driven and as a result we tend to over-schedule the day. We feel frustrated if we do not see time for important work tasks, a colleague, a family member, a friend, or indeed ourselves. This can lead to stress and under performance. The fact is we cannot manage time - but we can manage our activities in the time we have. 'Time Management', is.
Suitable for: Anyone who wants to optimize their performance, get things done and achieve their goals in a measured and composed manner. By The End of the Course Delegates Will Be Able To: Identify their roles and the important activities they should focus on Plan and schedule to reduce 'Fire-Fighting' and stress Identify tools and techniques to make better use of their time Prioritise tasks, delegate where necessary and set realistic goals Realise the importance of personal development
Facilities
Portadown (County Armagh)
Beckinridge, 113 Thomas Street, BT62 3AH
Questions & Answers
Ask a question and other users will answer you
Course programme
Many Time Management approaches are task-driven and as a result we tend to over-schedule the day.
We feel frustrated if we do not see time for important work tasks, a colleague, a family member, a friend, or indeed ourselves. This can lead to stress and under performance.
The fact is we cannot manage time - but we can manage our activities in the time we have. 'Time Management', is really about 'Self Management'. What is required is an approach that supports professional and personal roles in a balanced way.
In this workshop, we will present a number of core concepts and practical techniques that you can use immediately to complement or replace your own current approach to Time Management.
Attendees will examine and clarify their own professional and personal roles and identify what activities they should focus on. During the workshops attendees will work on real planning, scheduling and actions that can be applied immediately after the course.
Who Should Attend?
Anyone who wants to optimize their performance, get things done
and achieve their goals in a measured and composed manner.
By The End of the Course Delegates Will Be Able To:
Identify their roles and the important activities they should focus on
Plan and schedule to reduce 'Fire-Fighting' and stress
Identify tools and techniques to make better use of their time
Prioritise tasks, delegate where necessary and set realistic goals
Realise the importance of personal development
Course Content
Introduction - Identifying What Is Important
Principles of Time Management
Juran's "Truth"
The Urgent/Important Matrix (Covey Principles)
The Importance of Planning
Preventing 'Fire-Fighting' and stress
Identifying Roles and Responsibilities
Getting Things Done - Practical Personal Techniques
Scheduling & Completing Core Activities
Using Your Internal Clock
Prioritizing Tasks and Activities
Avoiding Procrastination
Getting Things Done - Working With Others
Effective Delegation
Handling Interruptions and Workflow
Making the Most of Meetings
Goal Setting & Personal Achievement
Value Based & Well Formed Goals
The Benefit of Personal Development/Investment
Challenging Limiting Beliefs
Using Your Zone of Influence
Personal Effectiveness - Time Management