Pharmaceutical Science BTEC Certificate Level 2
Description
If you are a non-qualified Pharmacy or Dispensing Assistant working in a pharmacy environment, this is the ideal course for you. The qualification involves the completion of workbook style tasks across an e-portfolio. You will undertake this work alongside the Edexcel Level 2 Certificate in Pharmacy Service Skills (QCF) (NVQ) to obtain the practical aspects for the course.
Facilities
Bradford (West Yorkshire)
See map
Great Horton Road, BD7 1AY
Questions & Answers
Ask a question and other users will answer you
Achievements for this centre
This centre has demonstrated its quality on Emagister
Course programme
The following course, offered by Bradford College, will help you improve your skills and achieve your professional goals. During the program you will study different subjects which are deemed to be useful for those who want to enhance their professional career. Sign up for more information!There are no formal entry requirements. You must be working for a registered pharmacist in a pharmacy to undertake this course. This is a requirement of the Pharmacy Regulator.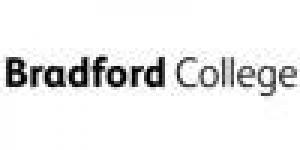 Pharmaceutical Science BTEC Certificate Level 2