Playground Routine Visual Inspections Training
Description
At: Myerscough College (Preston) The following course, offered by Myserscought, will help you improve your skills and achieve your professional goals. During the program you will study different subjects which are deemed to be useful for those who want to enhance their professional career. Sign up for more information!
Questions & Answers
Ask a question and other users will answer you
Course programme
Playground Routine Visual Inspections Training
At: Myerscough College (Preston)

Fees: £260
Course Length:
1 Day
Please enquire for dates and times of this course
The basic layout of the programme will be:
Child development

The Importance of Play and the benefits of play

Accidents, their type, frequency and severity on the playground

Legal, the appropriate Acts of Parliament and how they may affect the operator and directly the inspector.

EN1176 Part 7 and other relevant sections of EN1176

Documentation, reporting and importance of record keeping

A logical and systematic approach to inspecting including risk assessment

Inspection of approaches to playground including signs, traffic, road barriers etc.

Inspection of the immediate playground, surround, vegetation, fences, gates etc.

Inspection of the active playground area within the fenced surround, seats, litter bins, vegetation, lighting, other furniture and non-play items

Inspection of specific play equipment or play features including surfacing.

Common faults on popular items

Practical site inspection
How To Apply or Enquire Please enquire about applying for this course to: The Short Course Unit, Myerscough College, Bilsborrow, Preston, Lancashire PR3 0RY
Telephone:
01995 642255
Email:
shortcourses@myerscough.ac.uk Special Education Needs and Disability - Short Courses Prospective students who have a disability that may affect their studies should inform the College as soon as possible. Regrettably the College does not receive funding for the provision of learning support for students with additional learning needs attending Short Courses, which are run on a full-cost basis. The College's Learning Support Service may be able to provide support but it is the responsibility of the student to meet the cost. For further details contact 01995 642222 ext 2045 (or email learningsupport@myerscough.ac.uk) with details of support requirements and the relevant course.
Please note that the information provided in this fact sheet was accurate at the date of publication. However, courses are continually being modified and information is therefore subject to change.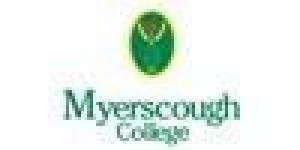 Playground Routine Visual Inspections Training