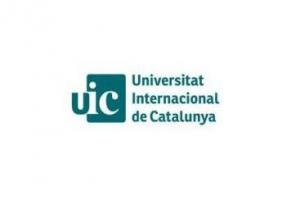 Description
Type

Postgraduate

Location

Barcelona (Spain)
Start date

Different dates available
Are you in the arts and considering a management role? If you are currently in management or are seeking a management position, consider this postgraduate program from UIC. Creative cultural industries -the performing arts, music and the audiovisual and publishing industries- are based on a combination of creativity and production. Today these are cultural sectors which are growing rapidly, and this will continue into the future.

Professionals in these sectors should be aware of the work processes linked both to creation -theatre companies, dance, music, production- as well as the management and production of shows, festivals, cultural facilities and commercial products for material or digital production. For that reason, they need not only great sensitivity with regards to artistic creation and a knowledge of new trends, but also knowledge of the management tools that will allow them to design viable projects and companies.

This Postgraduate Degree in the Management of Creative Cultural Industries, taught in English, offers this double perspective: it covers the analysis of the creative cultural industries sector, and the specific work processes it involves, as well as providing the specific tools to manage culture.
Facilities
Barcelona (Spain)
See map
Start date
Different dates available
Enrolment now open
Questions & Answers
Add your question
Our advisors and other users will be able to reply to you
Reviews
Have you taken this course?
Subjects
Production

Music

Marketing

Budgeting

Arts management

Cultural marketing

Balance Sheets

Financial Analysis

Marketing cultural

Managing Culture

Funding

Audiovisual Industrial Management

Public Policy

Private Policy

Theatrical Performances

Cultural Entrepreneurship

Estrategias de comunicación

Empresas culturales

Marketing político

Marketing internacional

Comunicación en la empresa

Medios audiovisuales

Audiovisuales

Industrias Culturales

Estudios culturales

Comunicación cultural

Gestor cultural

Marketing audiovisual

Subvenciones

Instrumentos para la gestión de la cultura

Financiación cultural

Creación de empresas culturales

Gestión de la industria audiovisual

Gestión de las artes escénicas

Gestión de Industrias Culturales Creativas

Gestión de la cultura

Gestión de la financiación

Funcionamiento de industrias culturales
Course programme
Instrumentos para la gestión de la cultura (3 ECTS)
El curso ofrece un conocimiento práctico de los métodos y herramientas necesarias para la gestión de actividades e instituciones culturales y, al mismo tiempo, pretende desarrollar la capacidad del alumnado para aplicarlas a la resolución de problemas concretos, tratándolos con rigor, y mejorando los procedimientos de toma de decisiones
Financiación cultural (3 ECTS)
El propósito de esta asignatura es dar a los alumnos las herramientas adecuadas para la gestión de la empresa cultural, con especial incidencia en el área económica. A tal efecto, se elabora, se ejecuta y se liquida presupuestos y se estudia los conceptos más importantes relacionados con cuentas de resultados, balances y otros aspectos de la vida económica de las empresas. Paralelamente, se estudia las herramientas y la legislación más destacada con que ha de tratar un gestor cultural: tributación, subvenciones, contratación, etc.
Marketing cultural (3 ECTS)
En un entorno altamente competitivo y globalizado, el conocimiento del mercado, de la competencia y del cliente resulta imprescindible para garantizar el éxito sostenible de la empresa. Esto provoca que el ámbito de aplicación del marketing no sólo sea cada vez mayor, sino que está adquiriendo más relevancia, impregnando toda la acción de la empresa. Por este motivo, las personas que quieran dedicarse profesionalmente a la gestión de la cultura, han de conocer las estrategias de marketing más adecuadas, para que su oferta cultural, se distinga de las demás.
Creación de empresas culturales (3 ECTS)
En esta asignatura se desarrollan en el alumno las habilidades y competencias que debe tener un emprendedor cultural, aplicando conocimientos adquiridos en otras materias para la creación de empresas culturales. La creación de una empresa requiere un riguroso análisis del entorno, la identificación del público, la definición del producto que la empresa va a ofrecer, la correcta organización interna y la elaboración de planes estratégicos de comunicación y marketing. Se trata de aprender a realizar un auténtico "plan de empresa", que es esencial para la consolidación y el posicionamiento en un sector cultural.
Gestión de la industria audiovisual (4 ECTS)
El objetivo de la asignatura es analizar la naturaleza de los productos audiovisuales de contenido cultural, las dinámicas de las compañías y la nueva cultura visual digital que surge de la evolución de Ia red, móviles, realidad virtual, etc. Ofrece al alumno una base conceptual sobre la industria audiovisual tradicional, además de una reflexión sobre la evolución que están teniendo los medios.
Gestión de las artes escénicas (4 ECTS)
El objetivo es formar profesionales polivalentes, capaces de planificar, gestionar y evaluar políticas públicas y privadas en el sector de las artes escénicas y musicales. La asignatura pretende introducir al alumnado en el conocimiento específico de la metodología y en la dimensión aplicada de la gestión cultural relacionada con el mundo de las artes escénicas y en la organización de espectáculos musicales y programaciones de ciclos y temporadas de conciertos.
Plan de estudios y asignaturas 2013-2014
Asignaturas del curso
Instrumentos para la Gestión de la Cultura (Inglés)
Marketing Cultural (Inglés)
Comunicación e Información Cultural (Inglés)
Creación de Empresas Culturales (Inglés)
Financiación Cultural (Inglés)
Gestión de la Industria Audiovisual (Inglés)
Gestión de las Artes Escénicas (Inglés)
créd.: Créditos del Sistema Oficial Español
Per.: periodo del calendario
Postgrado en Gestión de Industrias Culturales Creativas
*Indicative price
Original amount in EUR:
2,940 €