UAL Level 3 Extended Diploma in Musical Theatre
Description
This course is equivalent to three A-Levels and gives you the choice of focusing on either Acting, Dance or Musical Theatre Lessons are mainly performance-based, with an element of critical analysis of productions and plays There are opportunities to attend workshops, theatre performances in the local area and in the West End
Questions & Answers
Ask a question and other users will answer you
Subjects
Dance

Acting

Performance

Drama

IT

Theatre

Musical

Musical Theatre
Course programme
What will I learn?
On the Acting Pathway you will study various acting techniques for stage, film and TV, on the Dance Pathway you will study a range of techniques including ballet, contemporary, tap, jazz and street dance and on the Musical Theatre Pathway you will study techniques in dance, acting and singing for musicals You will apply these techniques in a range of performance opportunities for public audiences both in the Lanfranc Theatre and the wider community
How will I be assessed?
Through a combination of written and practical assignments (including group projects and performance work)
What may it lead to?
Successful students may seek employment within the performing arts industry or progress to higher education studies or dance school/drama college
Entry Requirements
You should have either: Five GCSEs at grade C or above (including English and Drama or Dance) / a Level 2 Diploma in Drama or Dance / an equivalent qualification Places on this course are subject to an interview and audition
Work Experience
Opportunities with:
Additional Information & Other Costs
Students can re-sit GCSE Maths to improve their grade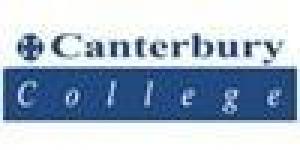 UAL Level 3 Extended Diploma in Musical Theatre