17th Edition Wiring Regulations Update Level 3
Description
Typology

Vocational qualification
Description
The 17th Edition training course is primarily aimed at practising electricians with relevant experience, domestic electrical installers and other allied professionals eg electrical engineers, contract managers, designers, consultants, surveyors, and other related trades needing to update and enhance their understanding of IEE Wiring regulations.
Facilities
Coalville (Leicestershire)
See map
Thornborough Road, LE67 3TN
To take into account
The candidate must have successfully completed the 16th Edition Wiring regulation course since June 2001. The individual will need to provide proof of this prior to enrolment.
Questions & Answers
Ask a question and other users will answer you
Course programme


Course Level Level 3

Description
The 17th Edition training course is primarily aimed at practising electricians with relevant experience, domestic electrical installers and other allied professionals eg electrical engineers, contract managers, designers, consultants, surveyors, and other related trades needing to update and enhance their understanding of IEE Wiring regulations.

Course Length
This is a short course typically ran over a 4 week period at 2 hours per week (total 8 hours)

What will I study?
An overview of the amendments and changes to legislation recently enforced.

How will I learn?
The course consists of classroom instruction and culminates in a multiple choice online test.

How will I be assessed?
The multiple choice exam will be online for the duration of 1 hour. It covers the underpinning knowledge relating to the contents and amendments to the legislation. The exam is open book, meaning you will be able to refer to the 17th edition book.

You will require a copy of the new regulations which is available from any bookshop or electrical wholesaler. The title is:
REQUIRMENTS FOR THE ELECTRICAL INSTALLATIONS BS7671:2008
ISBN 987-0-86341-844-0

Where could it lead?
You will be currently qualified at the required industry level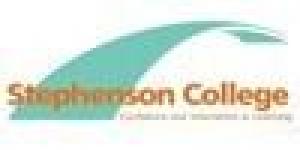 17th Edition Wiring Regulations Update Level 3