Equality, Diversity and Discrimination
Description
Typology

Course

Level

Beginner

Methodology

Online
Class hours

1h

Duration

Flexible
Description
We've all heard and used the words 'equality' and 'diversity' before but what do they actually mean and how do they affect you as an employer or employee?
To answer this question, Acudemy Training publishes on emagister.co.uk the course in Equality, Diversity and Discrimination.

When it comes to places of work there is a legislation in place to ensure that we all meet our responsibilities in relation to equality and diversity.

Well if you take the words on their own they are actually quite different, equality is the state of being equal, especially in rights and opportunities.

Diversity is the state of being different or varied.

However these 2 things should not be seen as opposite to each other, after all people can be different but they still have the same rights.

If you are interested in learning more, don't hesitate to contact Acudemy training through Emagister.
To take into account
The course is targeted at businesses and it is open to any individual or team who wish to develop their understanding on this subject.
Recommended System Requirements: • Browser: Up to date web browser • Video: Up to date video drivers • Memory: 1Gb+ RAM • Download Speed: Broadband (3Mb+)
Questions & Answers
Ask a question and other users will answer you
Achievements for this centre
All courses are up to date
The average rating is higher than 3.7
More than 50 reviews in the last 12 months
This centre has featured on Emagister for 5 years
Subjects
Discrimination

Equality

Diversity

Values

Stereotypes

Prejudices

Responsability

Communications

Employee Relations

Rights
Course programme


Modules
1: What is Equality & Diversity?2: Equality and Diversity Legislation3: What do we mean by Discrimination?4: Promoting Diversity5: Links Between Values, Attitudes and Beliefs6: Stereotypes, Prejudices and Discrimination7: Institutional Discrimination8: Valuing Others9: Resistance to Feedback10: Course Summary
Overall Pass Mark: 70%

Online payment.

the duration of the course is of 70 minutes and it is also delivered in distance learning.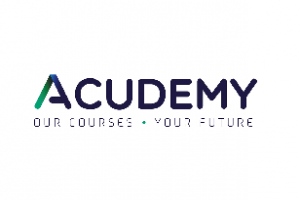 Equality, Diversity and Discrimination