Fitness Instructor Circuit Training Instructor
Description
To be able to instruct circuit training classes.
Facilities
Totton (Hampshire)
See map
To take into account
Level 2 Gym Level 2 Exercise & Fitness knowledge
Questions & Answers
Ask a question and other users will answer you
Course programme

Fitness Instructor: Circuit Training Instructor (4 days)
CYQ Level 2 Certificate in Circuit Training
Summary
The main qualification for you to be able to run circuit training classes.
About the Course
You will learn how to plan and deliver a circuit training class consisting of a warm up, a circuit training component and a cool down.
Course Aims
To be able to instruct circuit training classes.
What are the entry requirements?
How is the course assessed?
1.5 hour practical examination.
Fees
A Fee: £152.00, B Fee: £ 152.00, C Fee: £10.00
Are there any other costs?
None
What facilities can be used on this course?
Sports hall and classroom.
What next?
Personal Training.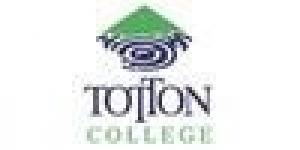 Fitness Instructor Circuit Training Instructor