Course not currently available
Full Time Childcare & Education Level 2 Diploma
Description
Typology

Vocational qualification
Description
The course is split into three stages, the Award, Certificate and Diploma covering a wide range of child care issues. Areas studied include: the development of children 0-16 years, play, childrens services, health & safety and working with other professional services. Throughout the course time is spent working with children in a training placement.
To take into account
Four GCSEs at grade D one of these to be in English. A satisfactory reference will be required. Some experience with children e.g. babysitting or work experience is useful. A Criminal Record Bureau check will be undertaken.
Questions & Answers
Ask a question and other users will answer you
Course programme

Childcare & Education Level 2 Diploma

Location:Redditch

Qualification Level:Level 2

Attendance:Full Time

Course Duration:
This course is a 1 year course.

Course Description
The course is split into three stages, the Award, Certificate and Diploma covering a wide range of child care issues. Areas studied include: the development of children 0-16 years, play, childrens services, health & safety and working with other professional services. Throughout the course time is spent working with children in a training placement.

How is the Qualification Achieved ?
Each stage of the course is assessed through a range of assessment methods including multiple-choice question papers, short answer papers, portfolio work and report on practical competence in training placements.

On Successful Completion of this Course
Successful candidates may progress onto a higher level course or move into employment as an assistant in a child care setting. Job roles may include: Nursery Assistant; Pre-school Assistant; Creche Assistant; Parent/toddler Group Assistant or Toy Library Worker.

Additional Information
This programme is also offered on a part time basis for mature students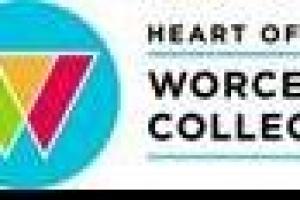 Full Time Childcare & Education Level 2 Diploma