Full Time Level 1 Diploma in Carpentry and Joinery
Description
Typology

Vocational qualification

Location

Redditch
Description
Core Studies: Safe working practices. Information quantities. Communicating with others. Building methods. Construction technology. Specific Studies: Basic woodworking joints. Maintain and use Carpentry and Joinery hand tools. Prepare and use Carpentry and Joinery power tools
Facilities
Redditch (Worcestershire)
See map
To take into account
A successful interview with a member of the construction team
Questions & Answers
Ask a question and other users will answer you
Course programme

Level 1 Diploma in Carpentry and Joinery

Location:Alliance House, Fishing Line Road, Redditch

Qualification Level:Level 1

Attendance:Full Time

Course Duration:
One academic year

Course Description
Core Studies:
Safe working practices
Information quantities
Communicating with others
Building methods
Construction technology

Specific Studies:
Basic woodworking joints
Maintain and use Carpentry and Joinery hand tools
Prepare and use Carpentry and Joinery power tools


How is the Qualification Achieved ?
Through full time study and the completion of practical and theoretical tasks, assignments and tests.

On Successful Completion of this Course
You may progress to a full time Level 2 Diploma in either Bench Carpentry or Site Joinery, or into employment and continue your studies via an appropriate NVQ at level 2.

Additional Information
In keeping with the standards required of the construction industry in general and good practice in training, all students are expected to comply with Health and Safety requirements at all times. Safery boots and protective must be available and used in all workshop activity.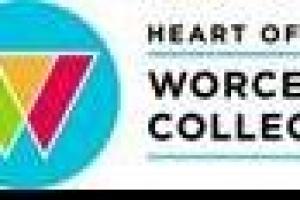 Full Time Level 1 Diploma in Carpentry and Joinery