Health and Safety - Level 2 - German
1 opinion
Great courses, it's a highly recommendable training company.
Description
Typology

Course

Methodology

Online
Duration

12 Months

Start

Different dates available
Description
This course will give you a thorough understanding of health and safety issues in the workplace, the relevant regulations and how you can prevent accidents from occurring. Available in 10 Languages. English, Polish, Spanish, Greek, French, Russian, Chinese.
Facilities
Starts
Different dates available
Now taking bookings
To take into account
You will gain a thorough understanding of health and safety issues at work and learn about the various steps you can take to prevent all kinds of workplace accidents along with the course of action to take should an accident occur.
This course provides excellent grounding for the development and implementation of health and safety strategies to reduce the risk to yourself and fellow colleagues in a number of working environments.
Health and Safety Level 2 - CPD Accredited in German.
Once information is requested further information relating to the course will be forwarded by email. An opportunity to chat to one of our course tutors will be available.
Questions & Answers
Ask a question and other users will answer you
Opinions
Great courses, it's a highly recommendable training company.
Yasmin Rose
What I would highlight:
Great courses, it's a highly recommendable training company.
What could be improved:
.
Would you recommend this course?:
Yes
See all
Subjects
First Aid

Risk Assessment

Hygiene

Risk Management

IT

Communication Skills

healthcare

Emergency Care

Fire prevention

Stress in the workplace
Course programme
Health and safety at work legislation and obligations, Risk assessments, Controlling accidents at work, Manual handling and how to avoid common injuries, Hazardous substances and their control (COSHH), Personal protective equipment (PPE), Display screen equipment (DSP) and associated injuries, Dealing with asbestos in the workplace, Fire prevention, First aid and emergencies, Health, hygiene, smoking and stress in the workplace followed by a Final Multiple Choice Quiz.
Additional information
The course is presented as a slide show and the content is broken down into simple sections. At the end of each part there are some multiple-choice questions that allow you to test your knowledge before moving on to a new section. Upon completing the course you will need to take the Quiz, which consists of 30 multiple-choice questions. You will need to get a minimum of 21 questions right to pass the course and receive your certificate, which you will be able to download. The course takes approximately 2 – 3 hours to complete, although there is no time limit and you can do it in your own time and in stages.immediately in pdf format. After passing the course you can immediately download your pdf certificate, which is fully accredited by the CPD. The certificate will allow you to work with food anywhere in the EU.Should you fail the quiz you can redo the course as many times as necessary.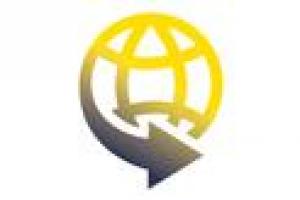 Health and Safety - Level 2 - German