Health and Social Care Extended Diploma Level 3
Description
The Extended Diploma is perfect for you if you already have a Subsidiary Diploma in Health and Social Care and want to extend on this. In conjunction with the Subsidiary Diploma, the Diploma is equivalent to two A levels and the Extended Diploma is equivalent to three.
Facilities
Bradford (West Yorkshire)
See map
Great Horton Road, BD7 1AY
Questions & Answers
Ask a question and other users will answer you
Achievements for this centre
This centre has demonstrated its quality on Emagister
Course programme
The following course, offered by Bradford College, will help you improve your skills and achieve your professional goals. During the program you will study different subjects which are deemed to be useful for those who want to enhance their professional career. Sign up for more information!This course continues from the Subsidiary Diploma in Health & Social Care and you will study Modules such as: Public Health, Care of Adults and Care of the Child.You must pass all the Modules to be awarded the Diploma.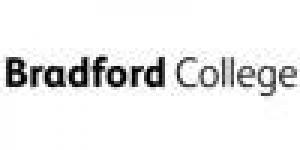 Health and Social Care Extended Diploma Level 3