Health & Social Care Level 3 Extended Diploma BTEC
Description
This two-year course will give you in-depth knowledge of the health & social care sector You will need to do work experience as part of the qualification
Questions & Answers
Ask a question and other users will answer you
Course programme
What will I learn?
You will study mandatory units that develop your knowledge, understanding and skills needed for work in the field of health & social care There are also optional units that allow you to choose a particular aspect of health & social care to study, including a route that focuses specifically on health studies
How will I be assessed?
This can lead to degree-level courses in nursing, midwifery, social work, youth work and teaching It can also lead to employment in health & social care settings such as hospitals, surgeries, nursing and care homes
What may it lead to?
Students can progress into careers in health & social care
Entry Requirements
5 GCSEs at grade A*-C including English, Maths and Science or a relevant Level 2 course at distinction; a successful interview; a good reference; and CRB check
Work Experience
Learners are required to undertake a minimum of 270 hours work experience over two years as part of the course
Course Code
16ED3HSOYP
Study Programme
This qualification will form the main part of your Canterbury College study programme Our study programmes combine your main qualification and may involve work experience and Maths & English sessions Learn more
Course Fees
What you pay in course fees will depend on your personal circumstances and age To find out more, visit our Fees page If you are aged 19 or above, you may qualify for a Advanced Learning Loan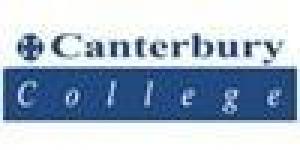 Health & Social Care Level 3 Extended Diploma BTEC