Level 2 Progression in Counselling - foundation level
Description
Typology

Vocational qualification Level 2

Location

Birmingham
Class hours

30h

Duration

10 Weeks
Description
Foundation level, for beginners, this is a 10 week introduction to counselling, allowing you to learn all of the skills a counsellor uses, and learn an overview of 4 different counselling theories. This training will allow you to decide whether you would like counselling as a career. On successful completion of this level, you will then be eligible to enrol on the intermediate level to pursue further training in counselling.
It is a fun course, with plenty of personal development and honing in of your communication skills and is taught over 3 hours per week.
Facilities
Birmingham (West Midlands)
See map
To take into account
The objectives are for you to learn and put into practice all of the counselling skills used by a qualified counsellor. You will also learn how to communicate more effectively with others, as well as understand the ethical framework that counsellors work within. There is plenty of personal development which challenges your thinking and attitudes, as well as offering different perspectives on difficulties people experience and bring as issues to qualified counsellors
This course is open access. You do not need any prior learning in this field, and we do not require any GCSE or A level qualifications. It is open to all over 16 years of age.
English speaking/understanding and a willingness to learn
You will gain 9 credits that will count toward your further learning in education. This will give you an accredited level 2 progression in counselling certificate.
We provide small learning groups allowing you to connect and make strong friendships. It is in a supportive environment taught by trained counsellors. This course is accredited with 9 credits through AptEd
We will either email or send in the post the information you require. There will be an enrolment form for you to complete and send back to us either by email or post. We require a deposit to keep your place open to you, and we will then confirm your place is secure. You can also book this course via our website directly.
Yes, after your deposit, you can pay either 10 weekly or 2 monthly payments interest free.
Questions & Answers
Ask a question and other users will answer you
Subjects
Listening Skills

Open questions

Closed questions

Reflecting

Challenging

Silence

Mirroring

Clarifying

Validation

Summarising

Minimal encouragers

Rapport

Attending

Exploring

Pacing

Focusing

Paraphrasing

Addiction Counselling

Life Coaching
Teachers and trainers (1)
Sian Harris
Course Director
Sian is a qualified Psychotherapist and has a private practice as well as teaching on the counselling courses. She qualified in the mid 1990's, and has written and tutored counselling courses since 2003. She is nurturing, supportive and extremely knowledgeable and invites you to have fun when your learning.
Course programme

3 Units of learning. All internally marked. First is to learn the skills and put them into practice, learning how to give and receive feedback. Understand the ethical framework, and the history of counselling.

Second unit is to learn an overview of 4 different counselling theories - also to recognise what issues are best worked with using different theories and techniques.

Third unit is for your personal and professional development, challenging attitudes, beliefs and values.

We have fun learning, so this course will invite you to enjoy your learning.







Additional information
Contact us and you could be on your way to an exciting new career. You can also imress potential employers as this is a valued recognised qualification to add to your CV.

Small groups for intensive learning. Supportive environment.

Feel free to ask any questions!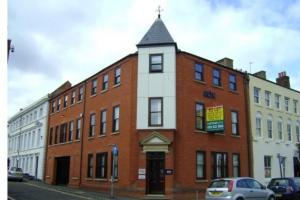 Level 2 Progression in Counselling - foundation level