Part Time Diploma in The Irish Language
Vocational qualification
In Armagh and Newry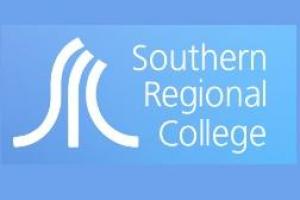 Description
Type

Vocational qualification

Location
Duration

2 Years

Start date

Different dates available
This course is suitable for This part-time higher education course represents an exciting opportunity for a wide range of people to study the Irish language from a totally fresh beginning. The aim of the course is to bring students to a high level of competence in spoken and written Irish by the end of the two-year course. Adult returners are particularly welcome.
Facilities
Armagh (County Armagh)
See map
Lonsdale Building, College Hill, BT61 7HN
Start date
Different dates available
Now taking bookings
Newry (County Down)
See map
East/West Buildings, Patrick Street, BT35 8DN
Start date
Different dates available
Now taking bookings
About this course
Applicants must normally have attained a pass in one subject at GCE 'A' level and five GCSE passes at grade C or above or equivalent. They should also provide evidence of competence in written and spoken English (GCSE grade C or equivalent - this requirement may be met within the qualifications outlined above). Applicants who do not meet these requirements may be considered on their individual merit and are encouraged to apply. Evidence of their ability to undertake the programme through the accreditation of prior experiential learning will also be considered.
Questions & Answers
Ask a question and other users will answer you
Course programme

DIPLOMA IN THE IRISH LANGUAGE

Who is this course for?

This part-time higher education course represents an exciting opportunity for a wide range of people to study the Irish language from a totally fresh beginning. The aim of the course is to bring students to a high level of competence in spoken and written Irish by the end of the two-year course. Adult returners are particularly welcome.

How long is this course for?
2 evenings per week for 2 years

Attendance Part-Time
Part Time Diploma in The Irish Language