Travel & Tourism BTEC Extended Diploma Level 3
Description
This course explores the world of travel & tourism, looking at the many aspects of the industry It will provide you with skills and knowledge to work across a wide variety of travel & tourism roles You'll also have the opportunity to gain an additional Air Cabin Crew certificate You will cover elements such as finance and marketing, and go on work placements and study visits
Questions & Answers
Ask a question and other users will answer you
Subjects
Travel and Tourism

Travel Tourism

Industry

Tourism Industry

Marketing

Finance

Skills and Training

IT

Tourism
Course programme
What will I learn?
You'll learn: event planning; hospitality; customer service; finance and marketing; health & safety; investigating travel and tourism; the UK as a destination; preparing for employment in the travel and tourism industry; long-haul travel destinations; sustainable tourism; the business of travel & tourism; and functional skills You'll also get to do work experience in the travel and tourism industry and go on a residential study visit
How will I be assessed?
By a portfolio of assignments, projects and practical observations
What may it lead to?
You can go into Higher Education (degree-level) study or gain employment in the travel & tourism industry
Entry Requirements
You should have either five GCSEs at grade C (including English and Maths) or a Level 2 qualification You must also show a strong interest in the travel industry Entry onto the course is subject to an interview
Work Experience
Work experience in the travel & tourism industry will be arranged
Additional Information & Other Costs
Trips and visits are an important part of the course and you may be required to pay for these You may also be required to attend events outside of the normal College hours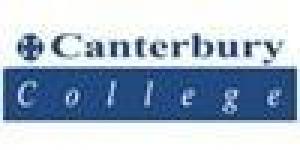 Travel & Tourism BTEC Extended Diploma Level 3